Why Shay Mitchell is teaching her 8-month-old about activism
"I think it's so important to educate them at a young age."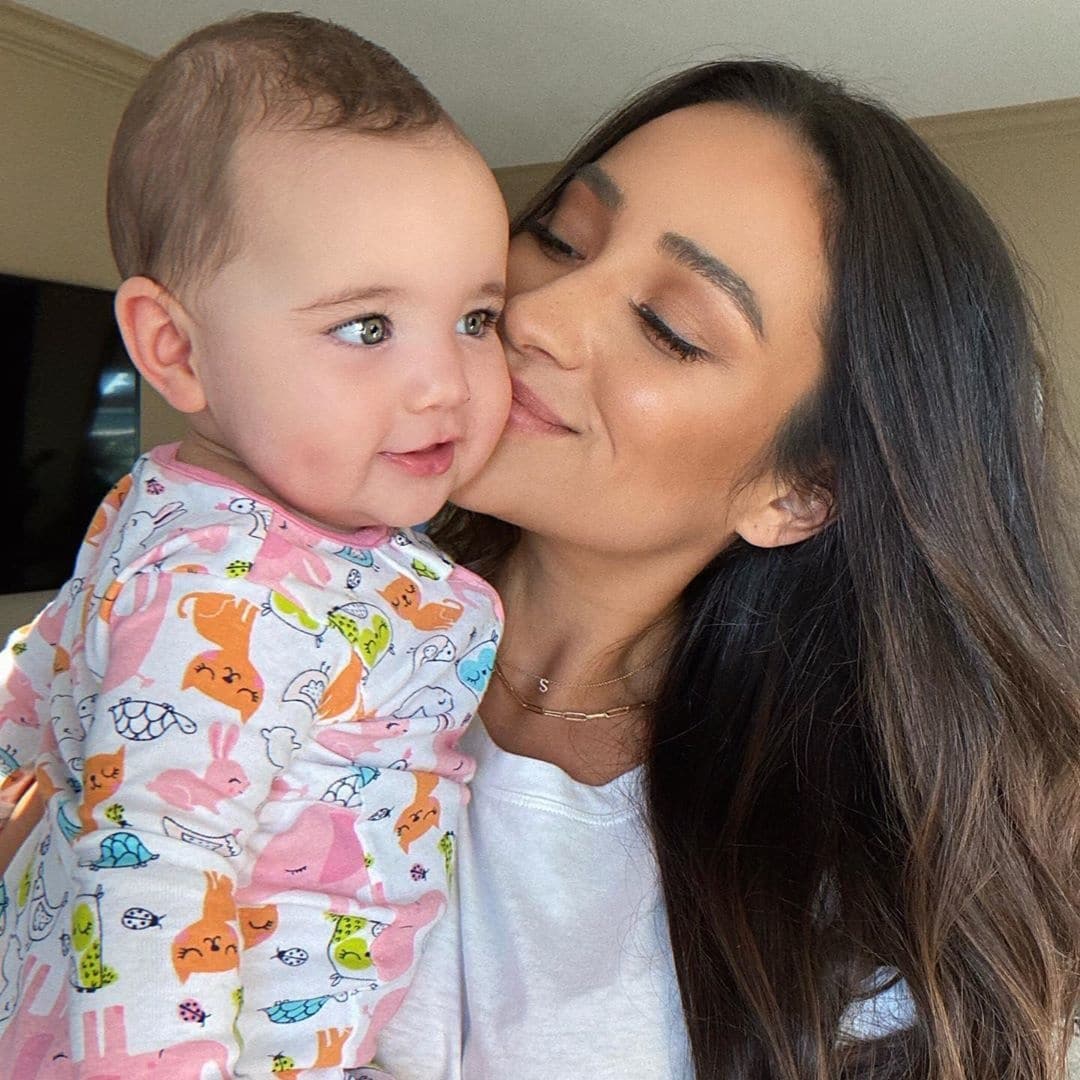 Shay Mitchell and Matte Babel's daughter Atlas is only 8-months-old but her parents are already committed to teaching her about how to make a difference in the world around her.
"We're reading books, one of her nighttime books is A Is for Activist," Mitchell told Entertainment Tonight this week. "We're starting her right now because I think it's so important to educate them at a young age so they know that truly no matter what you look like, you deserve to love and be loved without judgment, be all and end all and that's it. Especially coming from a mixed family herself."
Mitchell's dad is white, and her mom is Filipina, and Babel is Black. Mitchell and Babel both grew up in Canada but live in the United States now and Mitchell says they are committed to teaching Atlas about anti-racism at home.
She tells ET: "I hope it's in our generation and I really pray that it's in hers as well that there will be a huge change and I slowly see it right now."
---
Activism is part of little Atlas' life already and so is the coronavirus, unfortunately. Mitchell says hand washing is very much a part of her daughter's routine already and is looking forward to the day Altas can visit her Canadian relatives. Having borders shut down and work slow down has allowed the young family to really bond this spring and summer, but Mitchell also wants to see Altas interact with her extended family more.
"Matte and I travel so often, being able to spend as much time as a family together with her at such an early age is incredible," she explains. "However, there are obviously challenges because I wish my mom and my dad could be here, Matt's family, my grandma, obviously, I want her to have time with Atlas, so as soon as things hopefully open up and it's safe. I can't wait to go to Vancouver and bring her over there."

When it's safe we're sure Atlas will get to visit her grandmothers. And we're sure her mama won't forget to pack A Is for Activist.