The 9 best detangler sprays to make hair brushing tear-free
From unruly curls to tangled pin straight locks, it's a miracle in a bottle.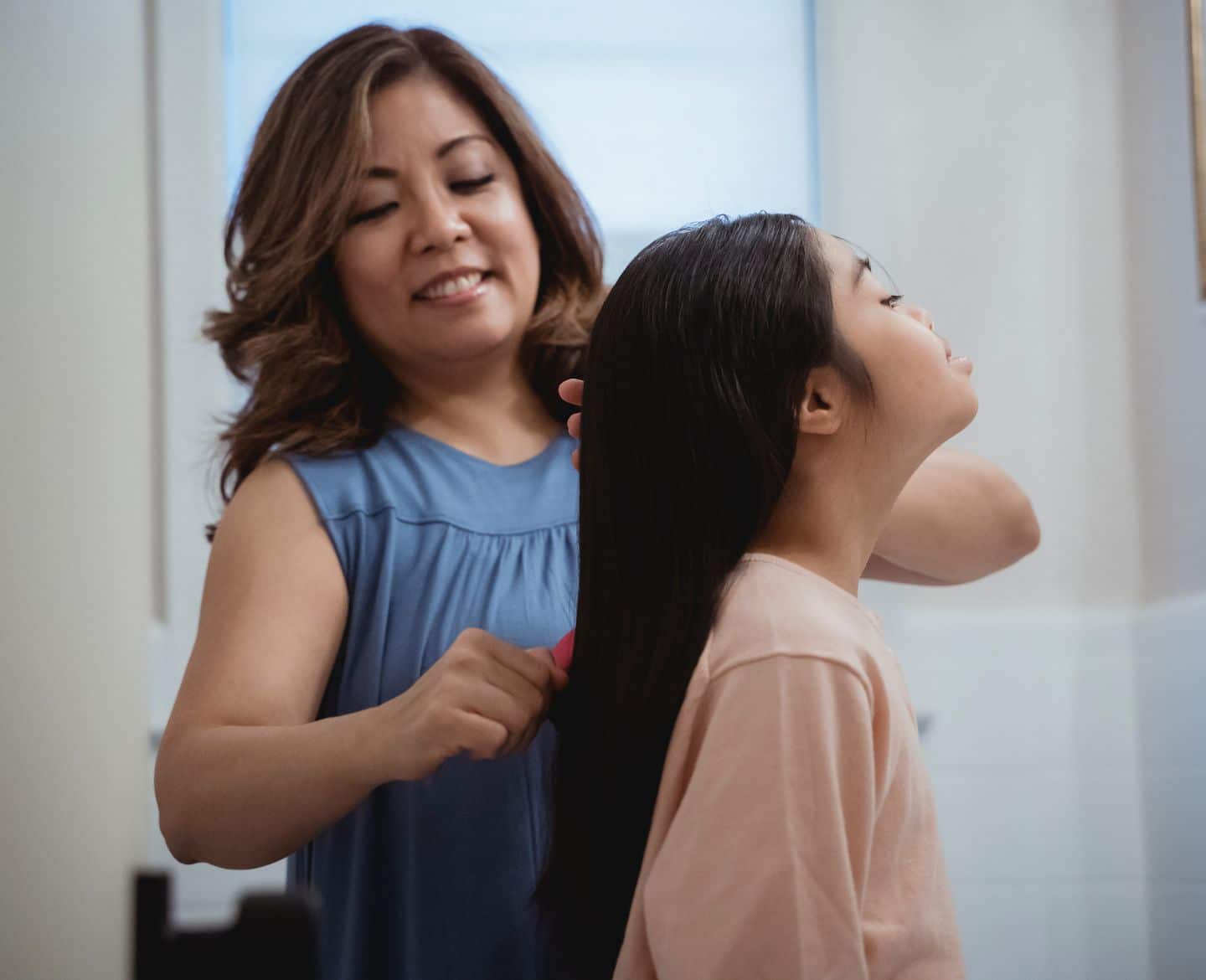 We independently select and share the products we love—and may receive a commission if you choose to buy.
There are many things I have motherhood to thank for. Cat-like reflexes, an ability to sleep almost anywhere and a deep love and appreciation for detangler spray. Turns out, when you give birth to two children with heads full of curls that morph into birds' nests overnight, detangling spray is an elixir of the gods. Not only does it keep hair frizz-free and soft, it can also eliminate the tears that come from the daily comb out. (Theirs and yours.)
My kids are biracial with moderately tight curls (3B but becoming more 3C as they get older) and from the time they were toddlers, I've used one kind or another on a daily basis. It helps to eliminate knots after washing, but where it really comes in clutch is on the mornings you don't have time to deal. A few saturating spritzes and the wad of hair at the back of their skull becomes silky soft once again. I can't imagine how late we'd be to school without it.
And it's not just kids' hair that benefits from detangler sprays. As someone with hair that's the exact opposite of my children's (thin, fine, pin straight and arguably over-treated), I've come to depend on it myself to keep breakage to a minimum. To give my hair volume and body, I have to fake it with heat tools which inevitably takes a toll. To keep the hair stress to a minimum, I've added detangling spray to my post shower hair routine. There are a ton of great formulas with benefits like heat protection and pH balancing to boost shine reduce frizz without weighing hair down. (Sure, I could steal some from my kids, but I'm a grown up lady and prefer my own beauty products, thank you very much.)
Over the years, my household has used dozens of brands to tame unruly curls and coax knots out of my own fine strands. To capitalize on all of our personal research and gazillions of dollars, I've rounded up some of our favorite detangling sprays for kids and adults. Happy brushing!
Best Detangler Spray for Kids
Best Detangling Sprays for Moms