These food subscription services made healthy eating super easy during my pregnancy
They made the nausea and cravings more manageable for me.
I have a confession: I don't know how to cook. As in, I don't even know how to make toast—that's how bad I am in the kitchen. When I found out I was pregnant with twins, I was repeatedly told that I needed nourishing food , not only to grow two babies but to support my body in the process.
At first I lived off of food delivery services, but quickly realized it was both terrible for the environment—so many containers!—and for my wallet. So I started my quest for more sustainable options. Since I'm not great at cooking (and nausea was peaking for me up until 20 weeks) doing a subscription box that sends you the ingredients for you to prepare was not an option for me. Trust me, I tried it once before and it didn't go well.
But then I discovered three food services that really fit my needs during pregnancy and are also going to be super helpful during my postpartum recovery.
Here are the food services I tried (and spoiler: I loved):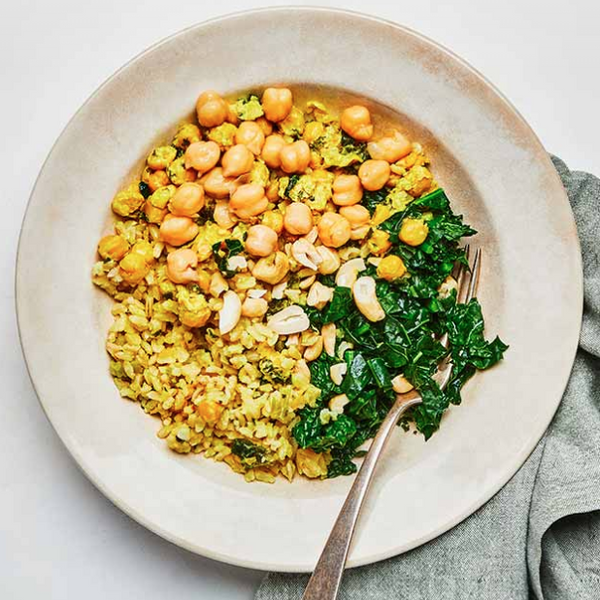 Splendid Spoon is a plant-based food service with a variety of options. You can choose from five tiers: Breakfast (5 smoothies) for $65, lunch for $65, breakfast + lunch for $95, breakfast + lunch + reset (soup!) for $105, or breakfast, lunch and dinner + reset for $155. All the plans are delivered weekly and you can build your own menu.
I went with the lunch option and focused on soups and grain bowls since it fit my schedule and needs the most (my husband usually cooks dinner for us and I have breakfast with our toddler). There are 26 available options for bowls, each one looking more delicious than the other, so it was a bit hard to narrow down to what I thought would be my favorite.
All the flavors I got were delicious and super filling. Plus, I felt better knowing I was getting a healthy serving of veggies in my diet just by including a bowl in my daily routine.

The best part? Their packaging is 100% recyclable , so I had no guilt like I had with all of my delivery orders.
This service is specifically designed for pregnant and postpartum mamas to fully nourish their bodies. You get frozen cubes in different flavors to make either seven 16-ounce smoothies or fourteen 8-ounce smoothies (depends on how hungry you are!). I really loved these because they were such a breeze to make. Just pop the cubes in your blender, add your favorite liquid (some blends come with recommendations but you can always swap to whatever fits your dietary restrictions) blend and enjoy.
You can choose between subscriptions that ship every two weeks (7 blends for $88, 14 blends for $161, or 21 blends for $220) or a subscription that ships monthly (14 blends for $161, 21 blends for $220, 28 blends for $268) All the ingredients they use are organic and free of added sugars, artificial flavoring and preservatives.
Because they need to stay frozen through shipping and delivery, they come in a cooler box that is actually compostable, which helps me stay eco-friendly.
This article was originally published in February 2020. It has been updated.
We independently select and share the products we love—and may receive a commission if you choose to buy. You've got this.