18 classroom Valentine's Day treats that aren't candy, but are still sweet
Swap the candy for stickers and make Valentines Day just as fun without the bellyaches.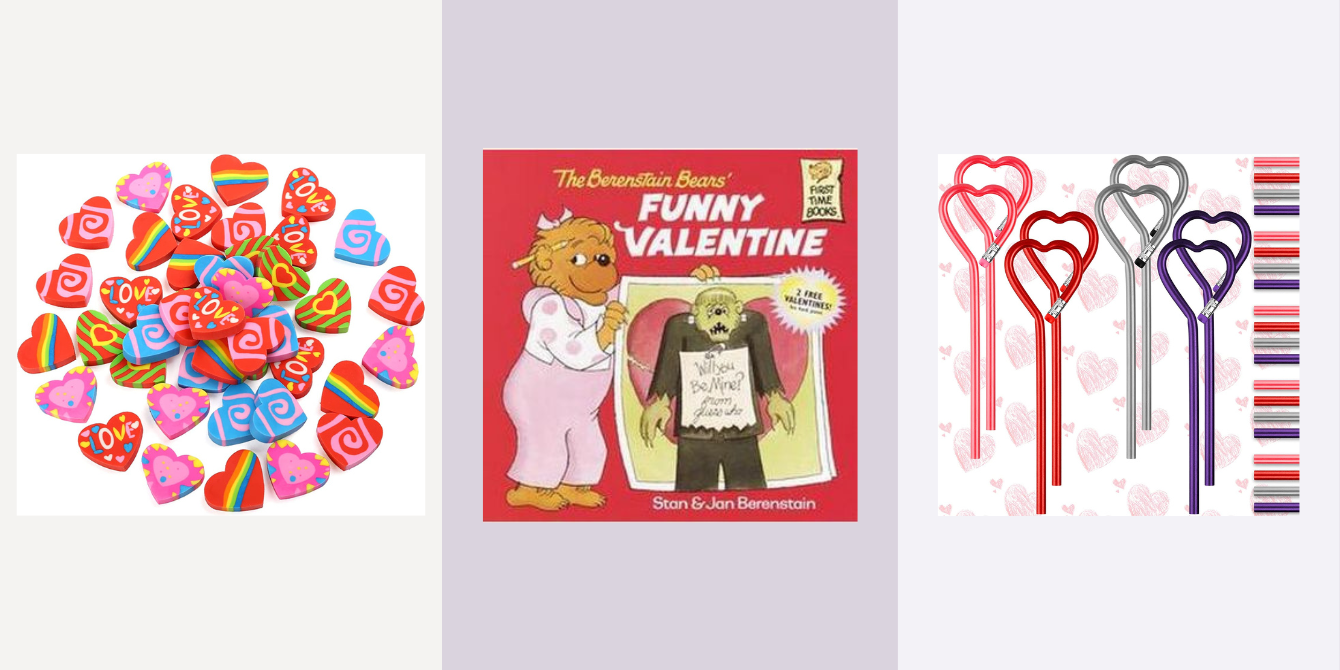 We independently select and share the products we love—and may receive a commission if you choose to buy.
First there's Halloween… then Christmas… and just when you think your kids' bellies have finally detoxed, boom. February 14 rolls around and it's Valentine's Day. Well, in recent years there has been a movement among parents and teachers to pivot away from the sugar overload that ruins our kids' teeth and digestive tracts, and opt for non-candy Valentine's ideas instead. And as a parent of a very hyper 9-year-old who has many food allergies and chronic GI issues, I personally am a big fan of the switch. Because as it turns out, we can show our kids how much we love them and they can shower their friends and family members with sweetness in the forms of cute pictures, fun toys, and little trinkets. And none of the Valentine's Day gifts for kids have to actually include a bunch of sticky sugar.
Related: If you're too exhausted to deal with Valentine's Day cards, here's the solution
What types of things can parents buy as candy alternatives for Valentine's Day?
Let's be real here. Most of the cute gadgets and sticker crafts and fidget toys that kids bring home on Valentine's Day aren't going to be life-long toys that get passed on to the next generation. This is a day to share our love for one another and maybe have your 3rd grader give their friends a cute keychain or a plastic heart ring or a small bottle of bubbles with a note that reads, "My heart bubbles over for you." You don't need to break the bank and buy an expensive gift for every child in your kid's class. Instead, grab some heart erasers and maybe a few sticker sheets, and you're probably good to go.
Related: 13 Valentine's Day coloring pages we absolutely love
Skip the sugar this year and try these non-candy Valentine ideas instead.
A version of this story was published December 31, 2022. It has been updated.