15 maternity swimsuits you & your bump will rock all summer long
Who's going to be the cutest mama at the pool? You, that's who!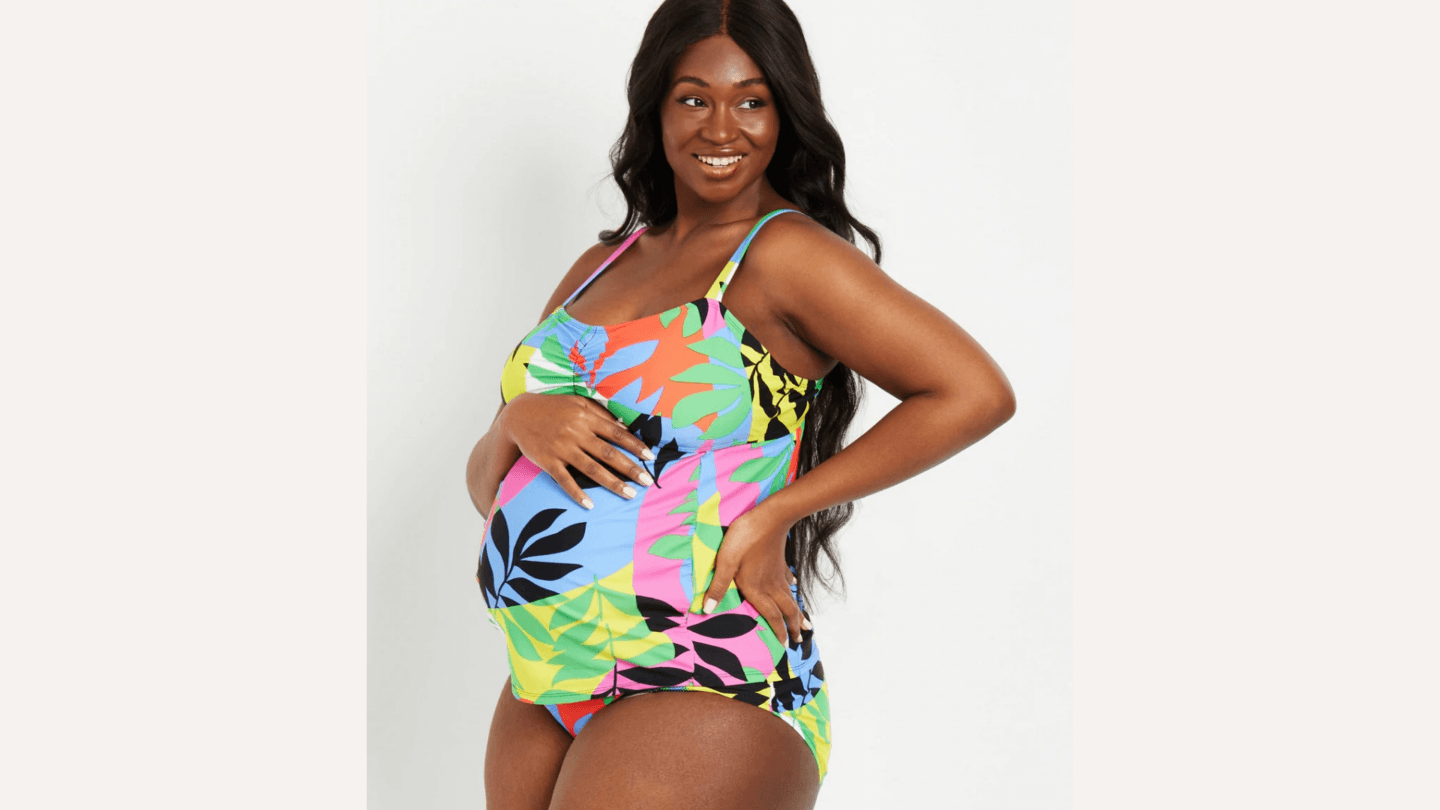 We independently select and share the products we love—and may receive a commission if you choose to buy.
Summertime is here, mamas! And while we couldn't be more thrilled about beach outings and pool days, both of those activities require one major thing—getting into a bathing suit. No easy feat when you're not pregnant, but it's even tougher when you are rocking a bump and your body is changing daily.
To help, we've rounded up 15 super-cute maternity swimsuit options for you. (And if you're just counting down the days from belly to baby, check out our nursing swimsuit picks!)
From sweet one-piece maternity swimsuits to bold bikinis that will ensure your bump gets nice and tan, we've got something to fit every mama's personal style and body. Because we want you to love your pregnant body and celebrate it—you know the saying: Sun's out… bumps out! The best part? They start at just $24!
If you're ready to get shopping for the best maternity swimsuit this season, check out our top picks below!
A version of this story was published May 10, 2021. It has been updated.