Jennette McCurdy's answer about whether she forgives her mom for abuse is a must-watch
"I worked on forgiveness for a very long time."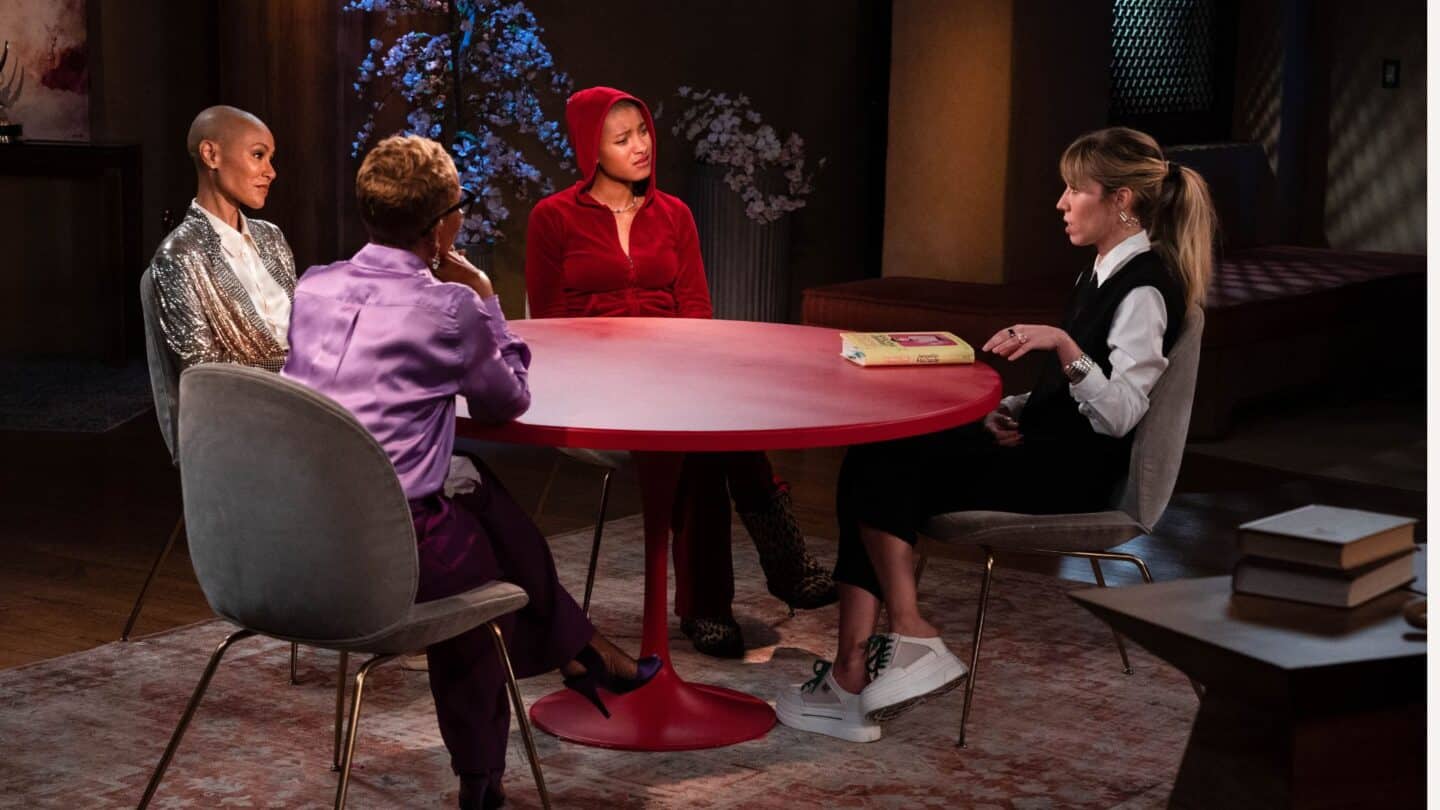 Former Nickelodeon child star Jennette McCurdy has been making the rounds promoting her memoir, "I'm Glad My Mom Died" during the last few weeks. And while some may feel shocked at the title, those who have suffered through parental abuse likely don't.
During Wednesday's appearance on "Red Table Talk," McCurdy goes in-depth about the abuse she endured from her mother, and why forgiveness doesn't always have to be the end goal. It's a must-watch for anyone who has ever suffered through toxic, abusive relationships.
Related: Abused former Nickelodeon child star explains why she titled her memoir 'I'm Glad My Mom Died'
"I worked toward forgiveness for a really long time," McCurdy tells Jada Pinkett Smith, Willow Smith, and Jada's mom, Adrienne Banfield Norris, during the episode. "And my therapist said to me one day, 'What if you don't have to work toward forgiveness?' And I wept, and I knew that that's what I needed to hear, because I had been trying to find a way to still honor my mom… I was still trying to live for her."
We—women especially—are often taught that the only way to get through to the other side of hurt and pain caused by other people is to forgive them. We're basically conditioned to, because of gender norms. But also because, historically, people are unable sit with discomfort. And the idea of not being forgiven for causing harm is very uncomfortable for a lot of people.
"I was still trying to find a way to make it all mean something," she explained about the concept of not having to forgive her mother, who died of cancer in 2013. "Because it had to, because it was her. And that was exactly what I needed to hear. It was hugely emotional, but my God did it help."
Jennette McCurdy's memoir is currently sitting in my Kindle library, waiting to be read. I have to work myself up for it because I suffered lifelong maternal abuse not unlike the incidents described in McCurdy's memoir. I may not be famous and my mom may not have been a stage mom, but every excerpt I've read so far is incredibly triggering. And startling. Because a lot of those same things happened to me, too.
Related: Viral TikTok reminds us that our family isn't entitled to a relationship with our kids
And, like McCurdy, I don't forgive my mother. I likely never will. I've watched people squirm with discomfort when I openly admit that out loud. But for me, the thought of forgiving my mother only causes me more emotional and mental anguish. Through therapy and my own reflections as a wife and mother, I can have empathy for my mother's upbringing and the events (and mental illness) that likely triggered her into becoming an abuser.
But my empathy doesn't mean I excuse it.
I, too, had a less-than-ideal childhood but I was able to completely and wholly break the cycle of abuse with my own children. Being abusive is a conscious choice. That's why I can't forgive her; I feel she's unworthy of it. When I realized I didn't have to forgive my mother simply because it was expected of me, I felt free.
McCurdy's words on "Red Table Talk" will likely resonate with many, many people. I know this because child abuse at the hands of a parent is tragically common, and her memoir even sold out on Amazon temporarily. People are interested in what she has to say.
During her appearance on the show, McCurdy opened up about how her mother influenced her eating disorder, her mother's mental illnesses, how her relationship with her maternal grandmother has suffered because of generational abuse cycles, and how she feels about the idea of being a mother herself.
Personally, I've always known I wanted children, but the panic I felt during my first pregnancy was intense. Would I be like my own mother? Would my daughter suffer because of my own insecurities and experiences? Would I be able to control my emotions and keep her safe?
It was incredibly difficult but also very valid to wonder about those things. I'm thrilled to say I have never once felt like I mirror my mother in any way when it comes to the way I mother my daughters. But the fear of repeating paternal abuse is so very real. I often tell myself the mere fact that I even worry and wonder about those things means I'm a better my mother than my own ever was—but it's still hard. Every day.
"I'm in a place where—so I'm 30—I don't feel like I want kids," McCurdy answered. "I have two nieces that I adore and a third on the way. I'm really happy to be an aunt, and right now I don't feel that I want them."
She did say she's open to changing her mind. Either way, given the work she's done and how brave and brilliant she is for going public with her story, Jennette McCurdy is one hell of a role model.