29 last-minute family Halloween costumes you can pull together NOW
If your little one is going as a lion, coordinating is as easy as breaking out the khaki!
Here's how Halloween unfolds in most households I know: Mom spends weeks—even months—planning the perfect costumes for little ones. Then Halloween creeps up and they realize they need an outfit to coordinate with the kids' get-ups. What's a mom to do?!
Thankfully, there's no need for fear or pressure: There are so many ideas for parents that are easy to make and still super clever.
Here are a few ideas that coordinate with popular baby costumes which you can pull together at the last minute:
1. Sloth and tree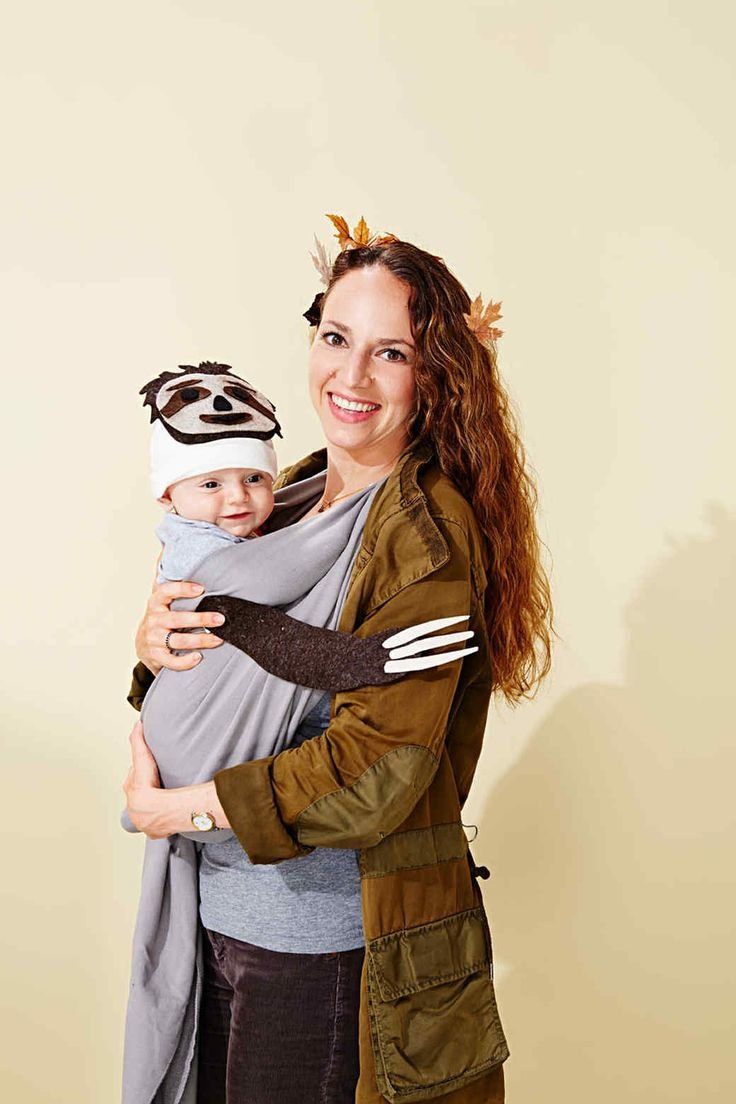 My little one is going as a sloth this year—and given the fact that one of us will more than likely be wearing him Halloween night, we've decided to coordinate his costume by being a tree. All you need is a brown outfit paired with a DIY leaf hat or headband.
2. Taco and hot sauce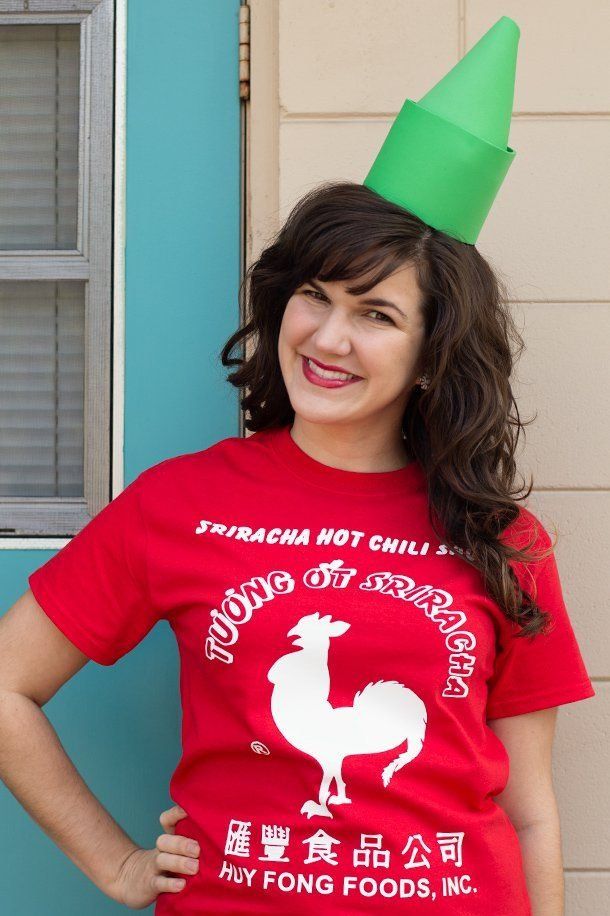 I'm not sure if there's anything cuter than a baby taco and you can totally rock a hot sauce costume to go with. Black leggings, red top and green beanie make for a great hot sauce costume.
3. The Addams Family
All you need is some creativity with your wardrobe, but I bet you have all these things already.
4. Bee and the bee catcher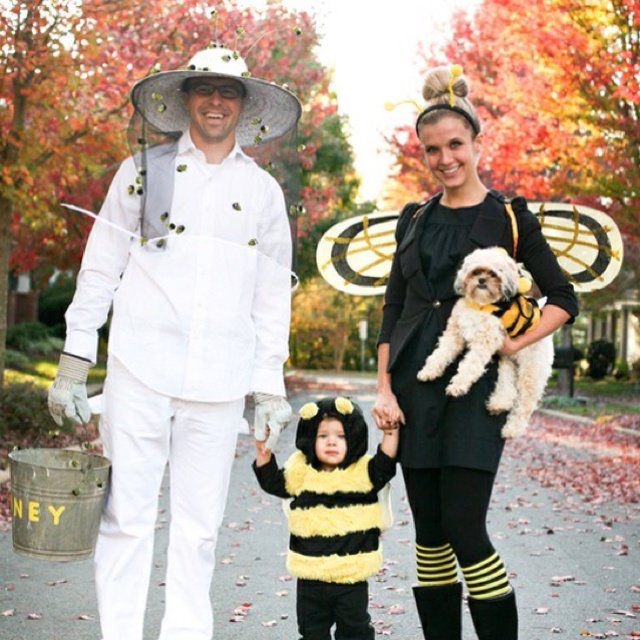 If your little one is going as a bee this year dressing as a catcher is easy, well, can bee!
5. Rock, paper, scissors
You'll need some paper, scissors and... sharpies!
6. Fish and fisherman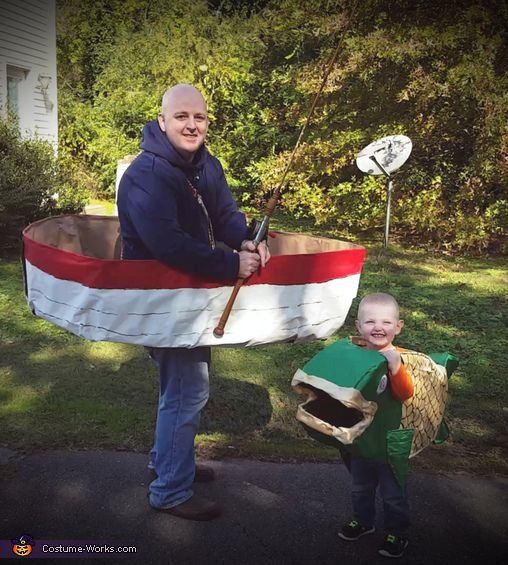 Every fish needs a fisherman...
7. Cop and robber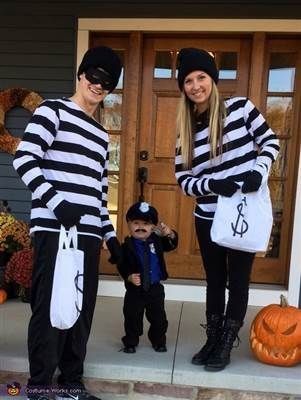 Turn the tables and let your little one keep you in line.
8. A bag of Jelly Beans
I mean, how cute is this?
9. Farmer and piglet or cow, chicken or pony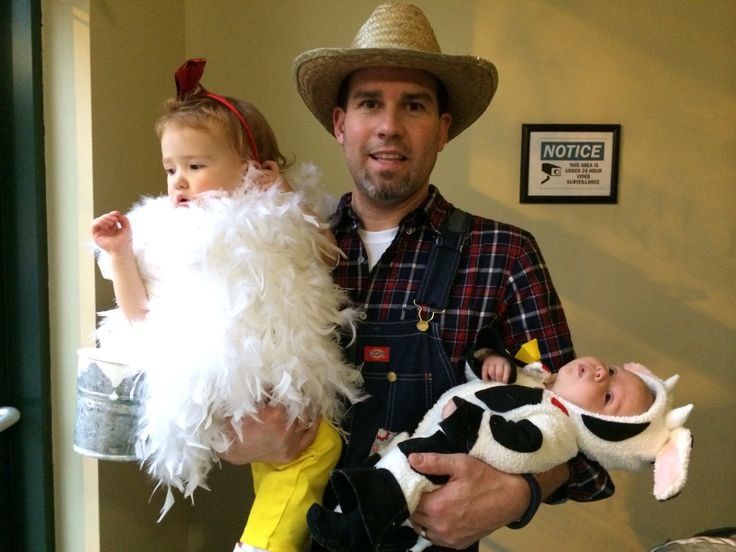 If your little one's rocking a farm animal costume this year you can tag along as their farmer. Blue jeans, boots and a flannel and you'll blend right in!
10. Avocado and toast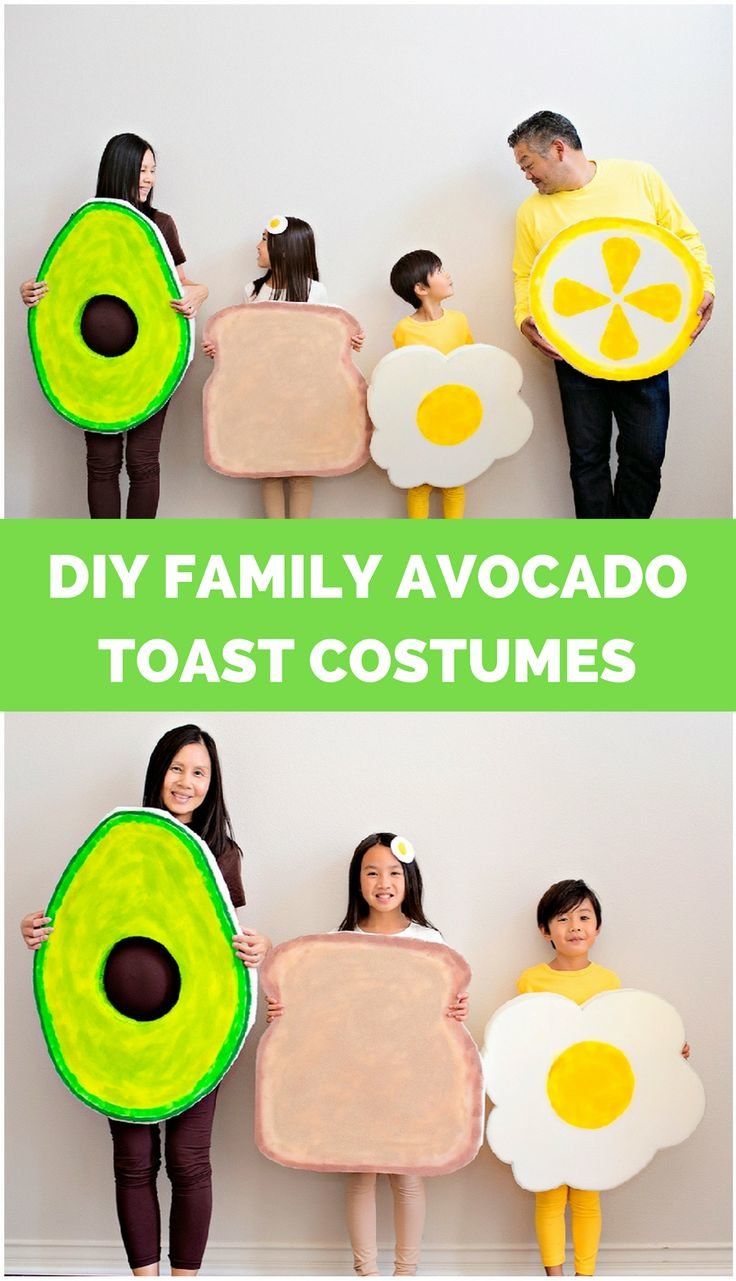 Go as your favorite breakfast combo!
11. A circus lion and a trainer
12. Spider and web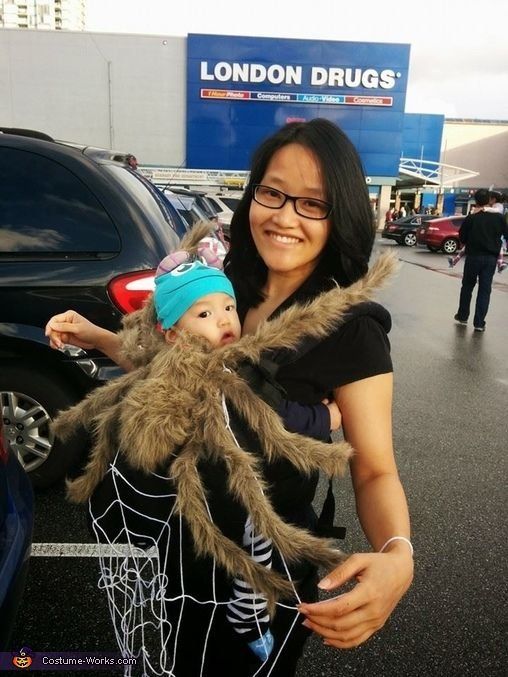 If you are baby-wearing this Halloween, dressing your little one as a spider and you as a web is simple and so clever!
13. Lion and safari guide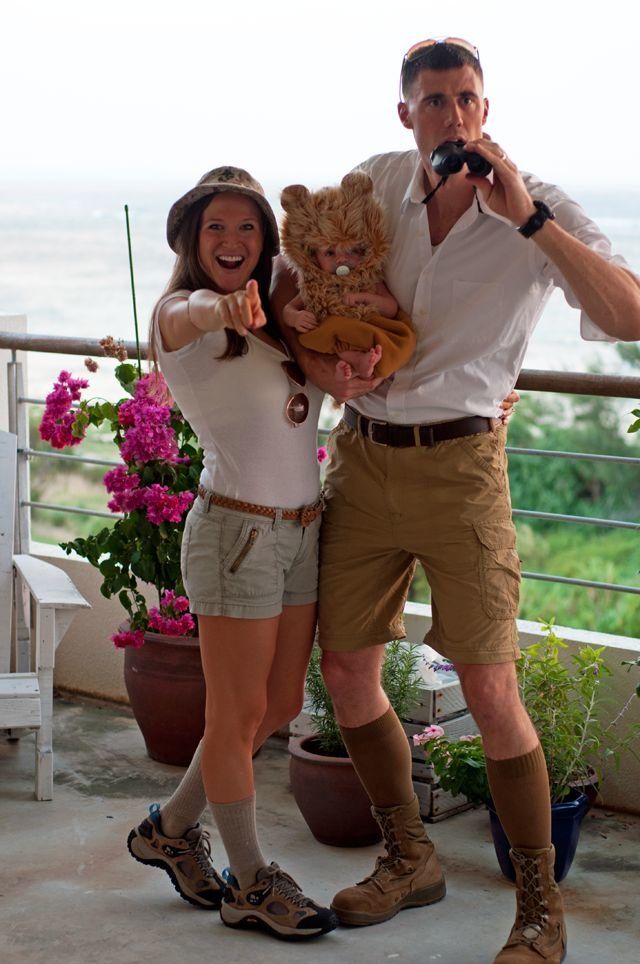 If your little one is rocking a roaring lion costume this year, going as a safari guide is the perfect ensemble!
14. Mother of dragons
Except these are the cute kind of dragons!
15. Sun and moon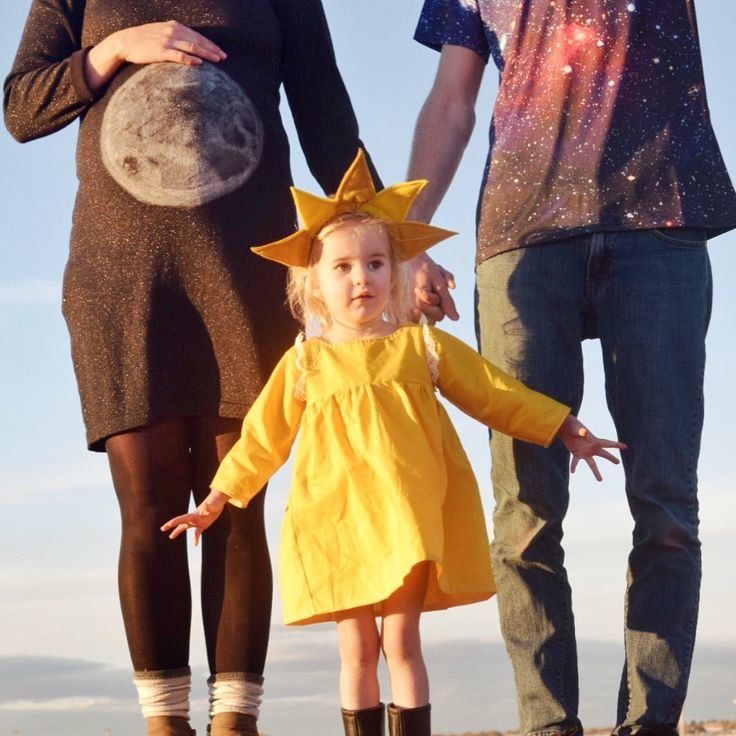 ​Take your costume game out of this world. 🚀
16. Hawaiian shirt and pineapple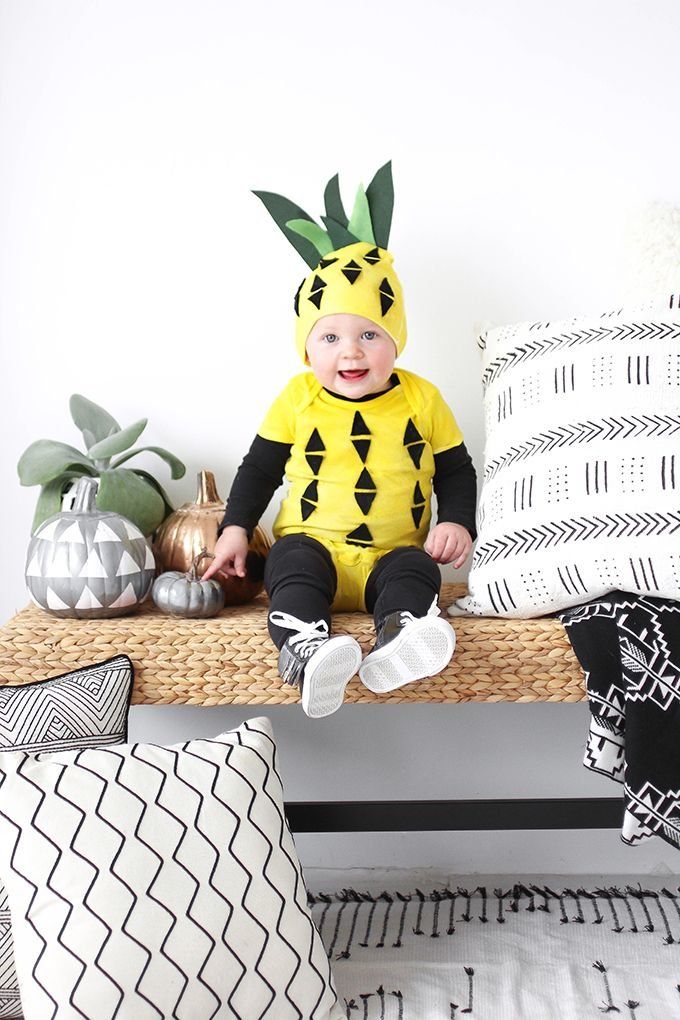 This may be the easiest yet: If baby is going a pineapple or other piece of tropical fruit, just throw on a Hawaiian shirt and pretend you're attending a luau!
17. Bakers and donuts
Who said you can't use floaties in the fall?
18. Shark and surfer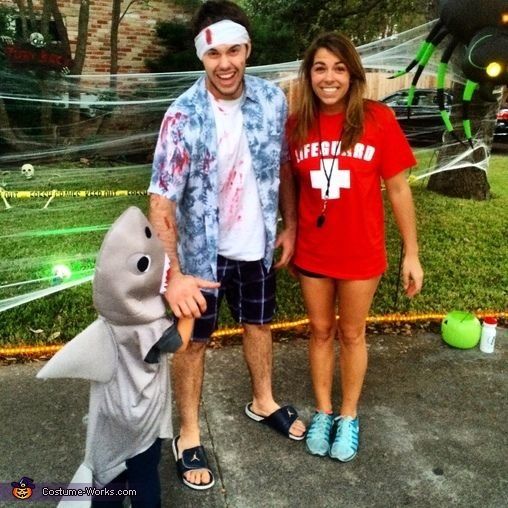 Baby shark this Halloween? Dress as a surfer with board shorts and flip-flops. Add some fake blood if you have a baby Jaws.
19. Burger and fries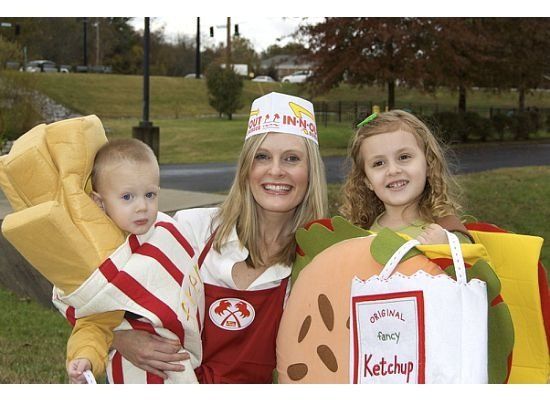 Nothing goes better together than a burger with a side of fries and a baby burger will have everyone's taste buds going this Halloween. Add a side of mom or dad fries to the mix and you've got a tasty Halloween costume!
20. Fire fighter and Dalmatian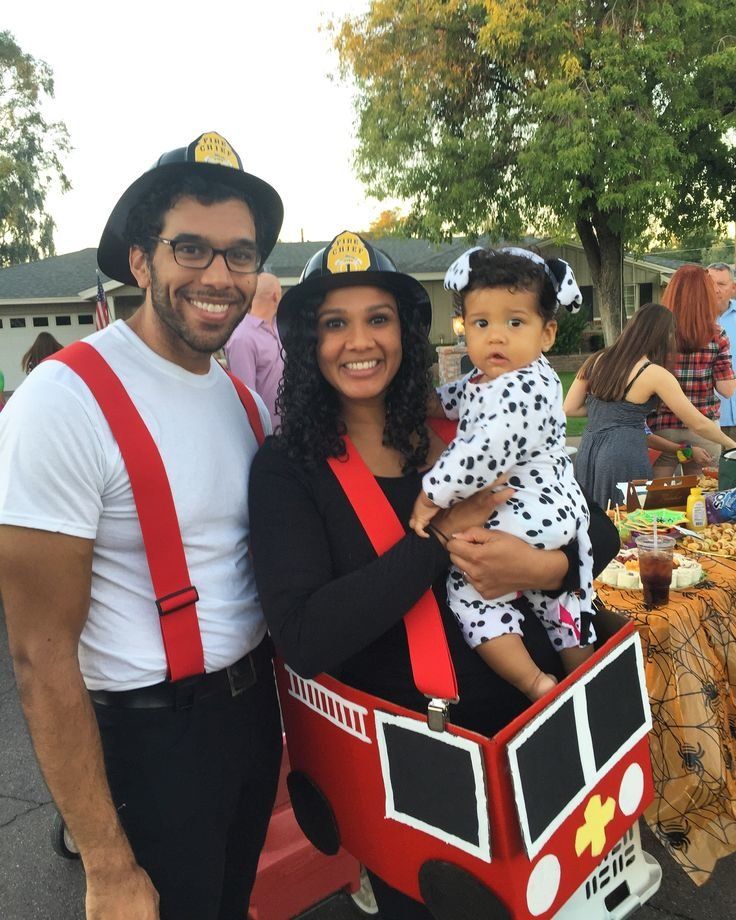 If your little one is rocking a puppy or firefighter costume this year, you can go as the opposite. We all know firefighters and pups go hand in hand!
21. Football player and football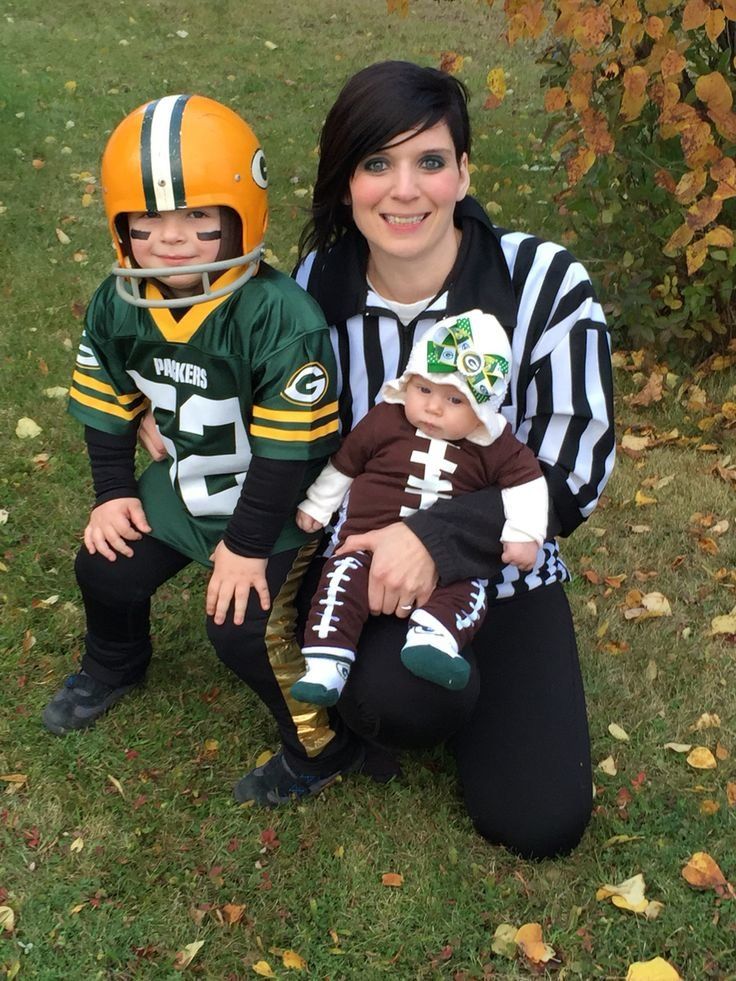 Gooooo, team!
22. Red riding hood and the big, bad wolf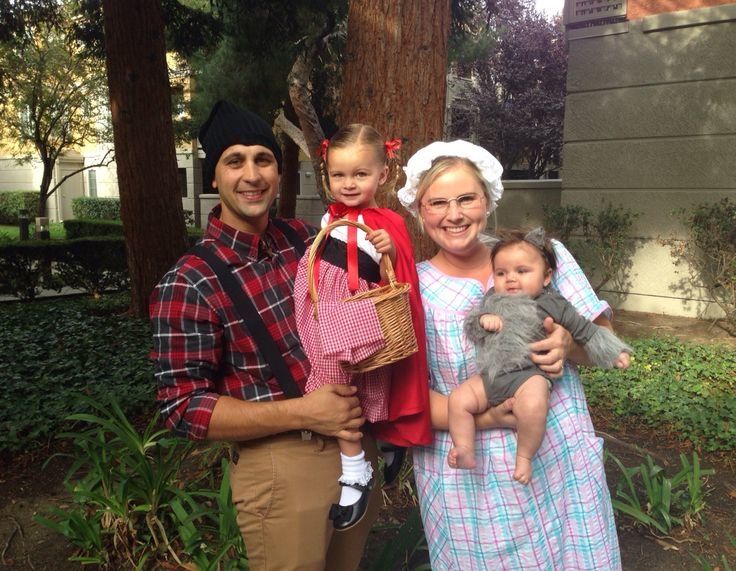 Little Red Riding Hood always needs a big, bad wolf following her around. Buy or make a wolf mask and you will be the perfect pair!
23. Dorothy, Tin Man, Lion or the Scarecrow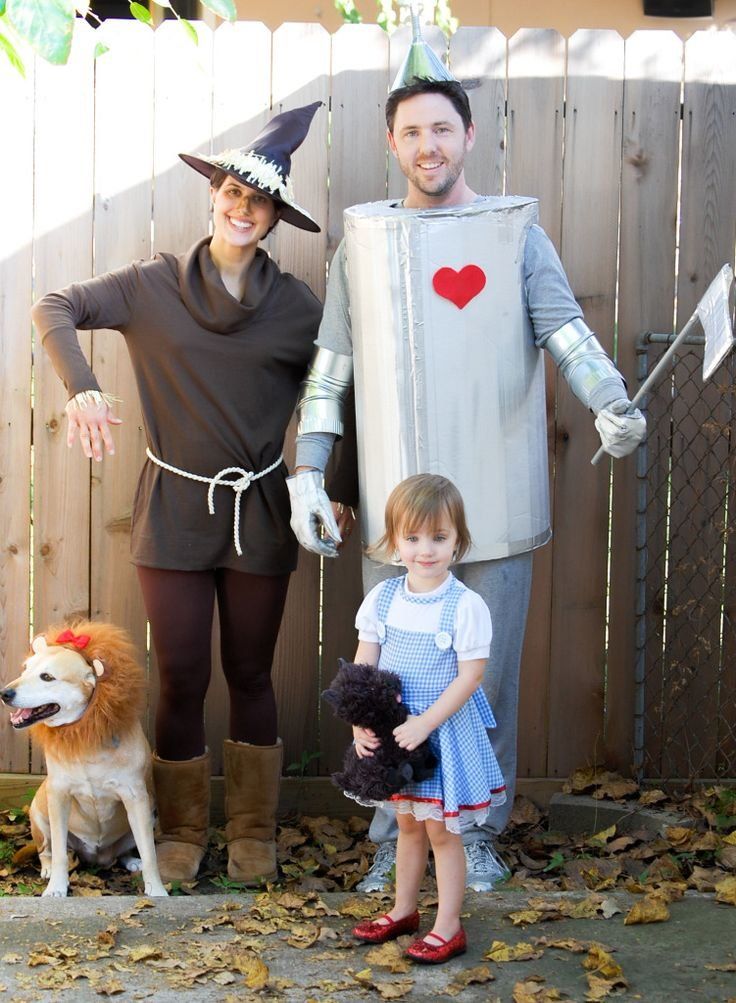 There are some great costume options to mix and match from The Wizard of Oz. And you know everyone will get the reference!
24. Elephant and ringmaster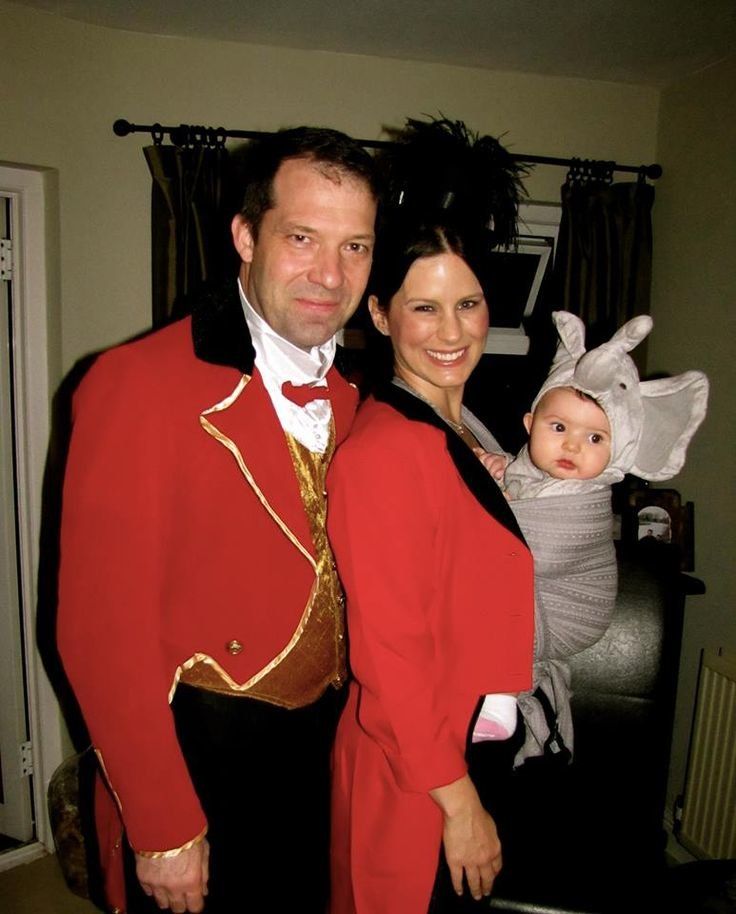 That cute little elephant could use a ringmaster on Halloween night. All you need is a red blazer and bow tie.
25. Milk and cookie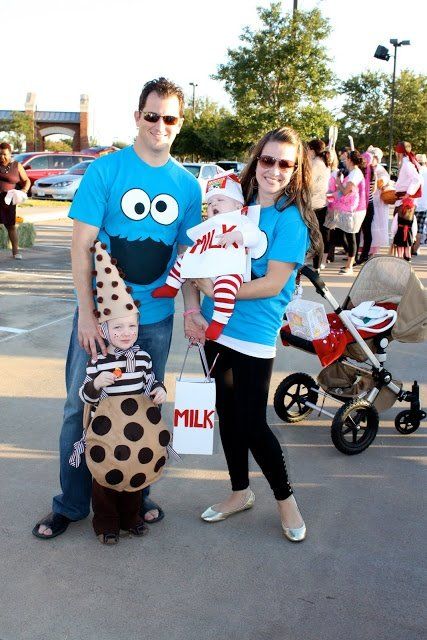 Got a baby cookie this Halloween? A refreshing glass of milk will pair nicely with it. Make carton of milk out of a cardboard box.
26. Ice, ice baby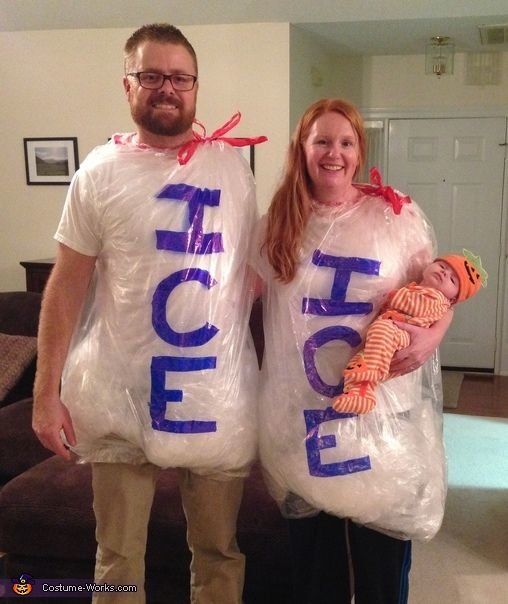 Dress as two bags of ice... And a baby. This costume is perfect for those teeny tiny babies that you want to keep indoors on Halloween night. Clear trash bags make for great "ice" bag costumes!
27. Mouse and cheese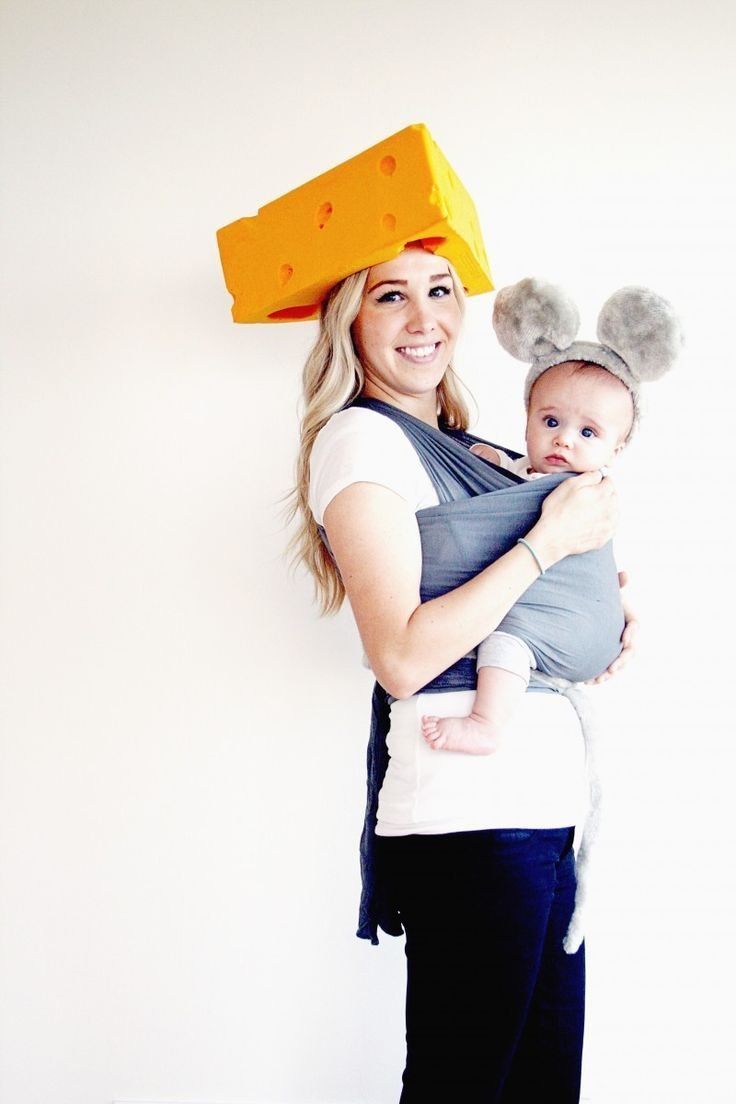 If you've got a mouse running loose this Halloween, lure them in with a slice of cheese. One of those cheese slice hats makes for a great cheese costume!
28. Owl and Harry Potter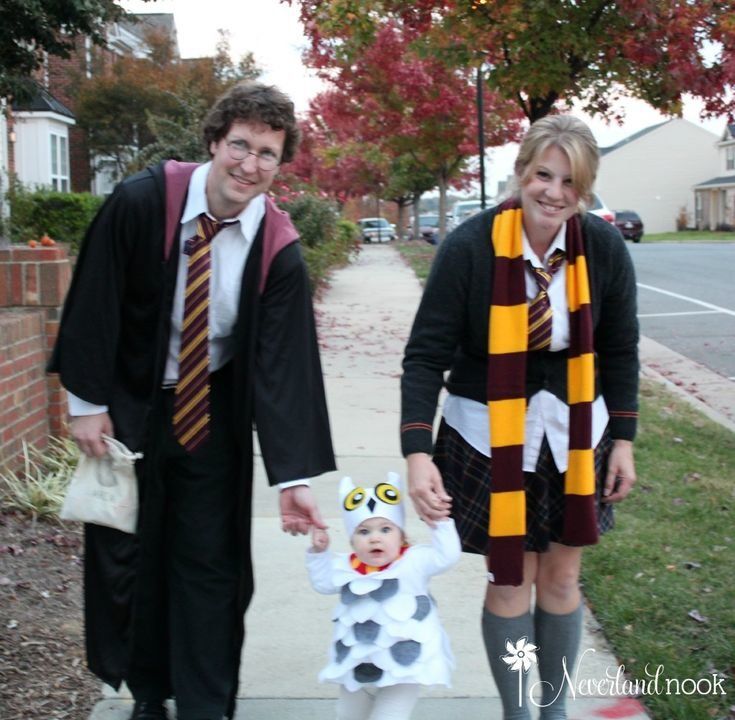 If baby is going as an owl this year you could go as one of Gryffindor's finest by breaking out an old graduation gown.
29. Fox and hound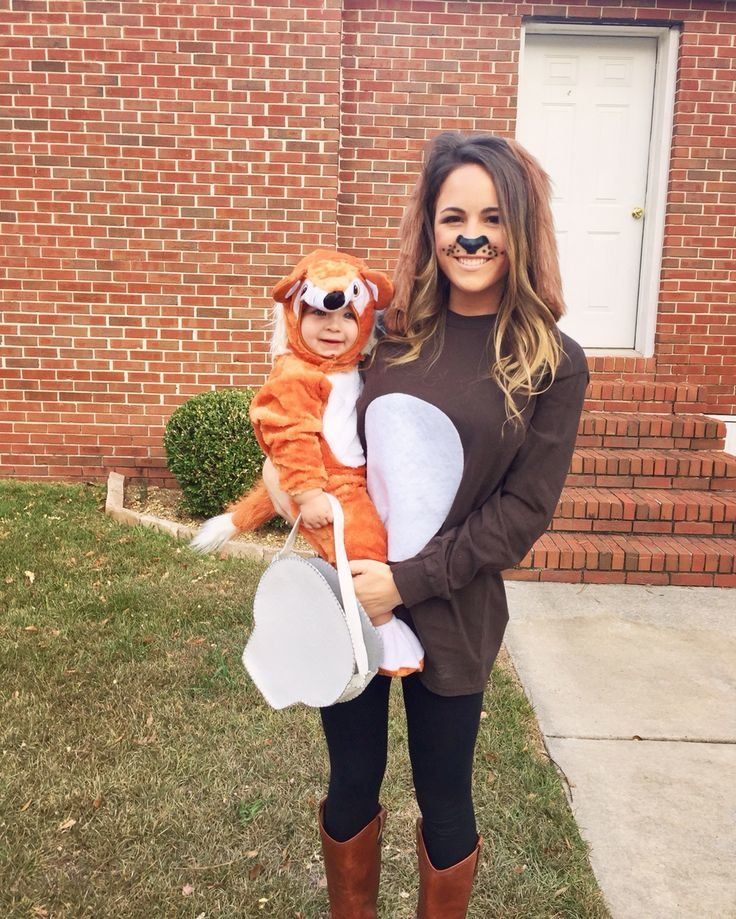 A baby fox isn't complete without his hound pal. Paint your face a puppy and add some ears.