Here's how Halloween unfolds in most households I know: Mom spends weeks—even months—planning the perfect costumes for little ones. Then Halloween creeps up and they realize they need an outfit to coordinate with the kids' get-ups. Or, maybe, it's not even about coordinating but all about what everyone wants to go as. And, of course, you might have questions coming at you from different directions about how to pull it all together. What's a mom to do?!
Related: 25+ DIY Halloween ideas for you & your baby bump
Thankfully, there's no need for fear or pressure: There are so many ideas for parents that are easy to make and still super clever. We searched all over for quick and easy Halloween costumes you put together with things you probably already have lying around in your closet. So, whether you are coordinating outfits, planning a family theme or just looking for ideas for your kiddos, we've got you covered.
Pull together these costumes at the last minute and step out for a night of tricks and treats in style!
Easy family Halloween costumes you can pull together at the last minute
1. Sloth & tree
My little one is going as a sloth this year—and given the fact that one of us will more than likely be wearing him Halloween night, we've decided to coordinate his costume by being a tree. All you need is a brown outfit paired with a DIY leaf hat or headband.
2. Taco and hot sauce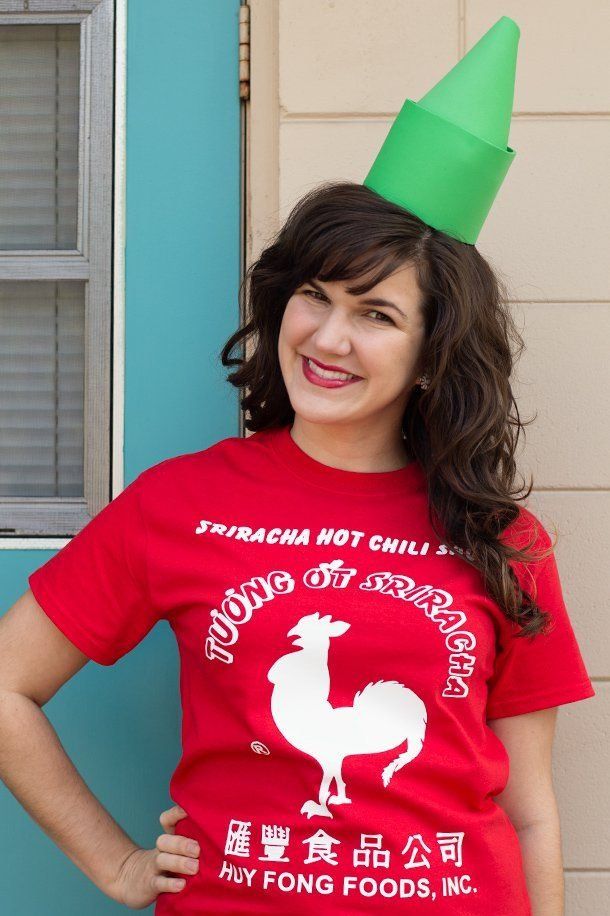 I'm not sure if there's anything cuter than a baby taco and you can totally rock a hot sauce costume to go with. Black leggings, red top and green beanie make for a great hot sauce costume.
3. The Addams family
All you need is some creativity with your wardrobe, but I bet you have all these things already.
4. Bee and the bee catcher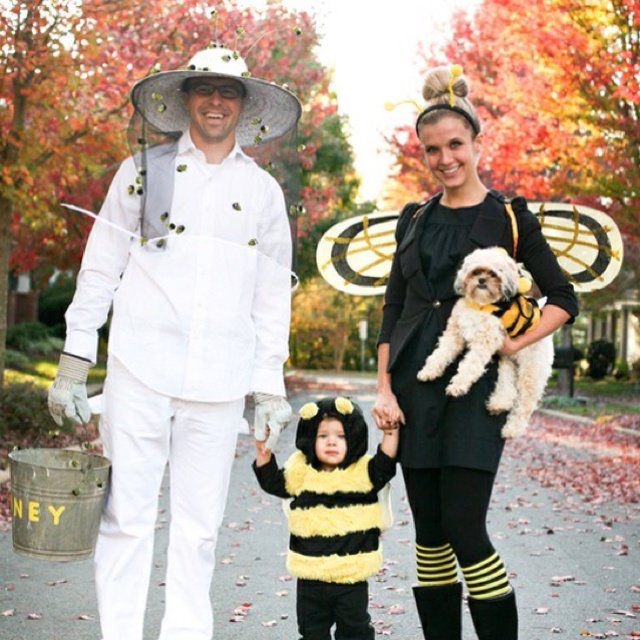 It doesn't get much easier as can bee for family of 3 Halloween costumes.
5. Rock, paper, scissors
You'll need some paper, scissors and… sharpies!
6. Fish and fisherman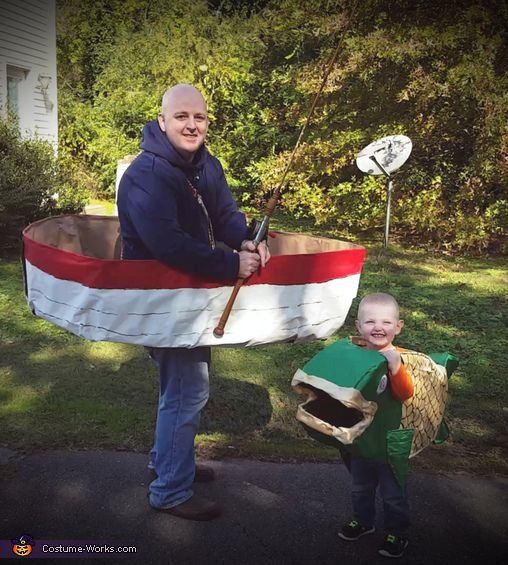 Every fish needs a fisherman…
7. Cop and robbers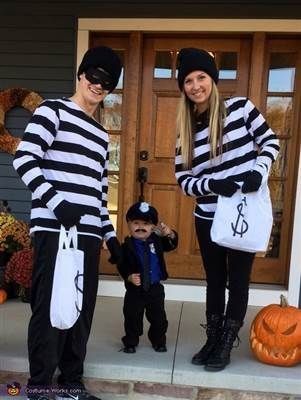 Turn the tables and let your little one keep you in line.
8. Farmer and piglet or cow, chicken or pony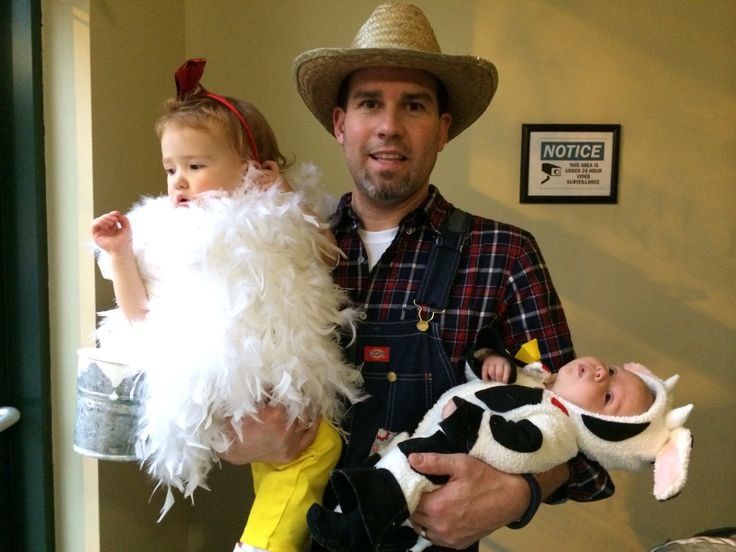 If your little one's rocking a farm animal costume this year you can tag along as their farmer. Blue jeans, boots and a flannel and you'll blend right in!
9. Avocado and toast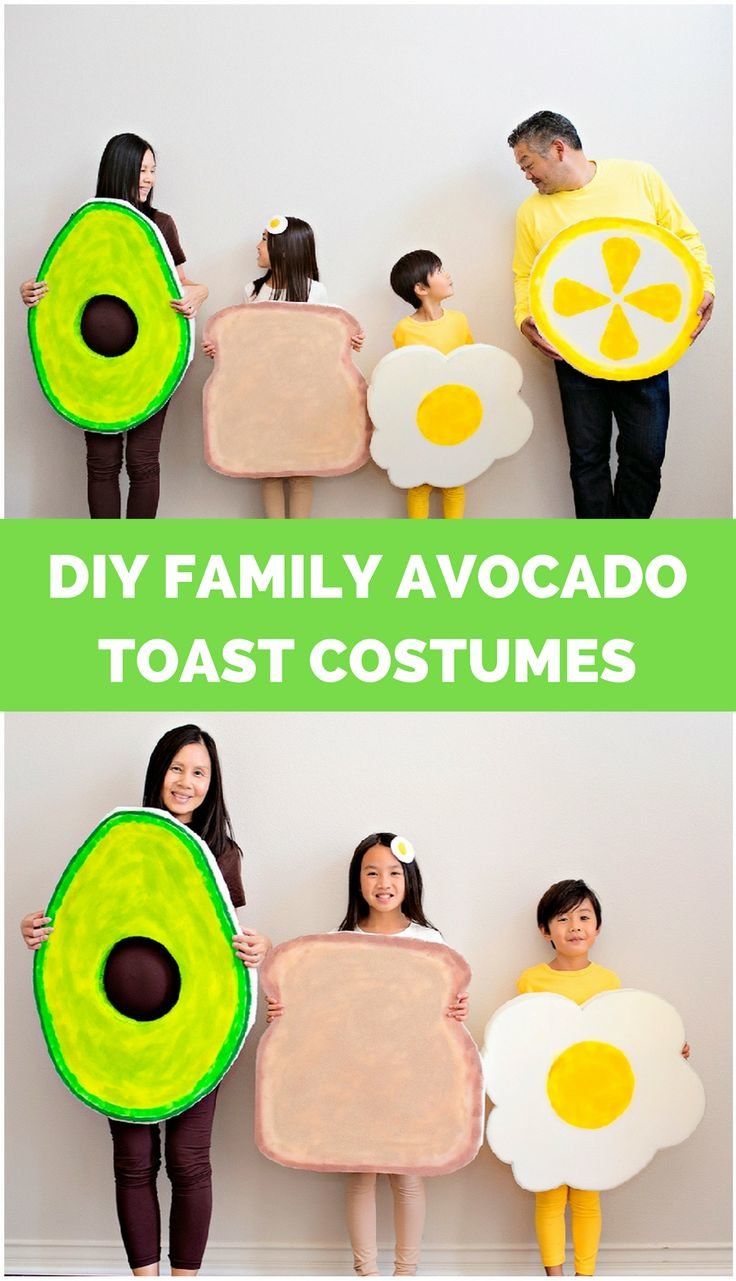 Go as your favorite breakfast combo!
10. Spider and web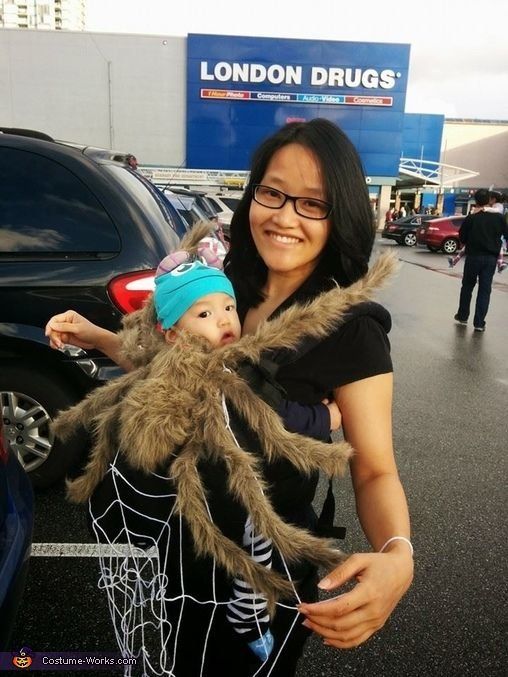 If you are baby-wearing this Halloween, dressing your little one as a spider and you as a web is simple and so clever!
11. Lion and safari guide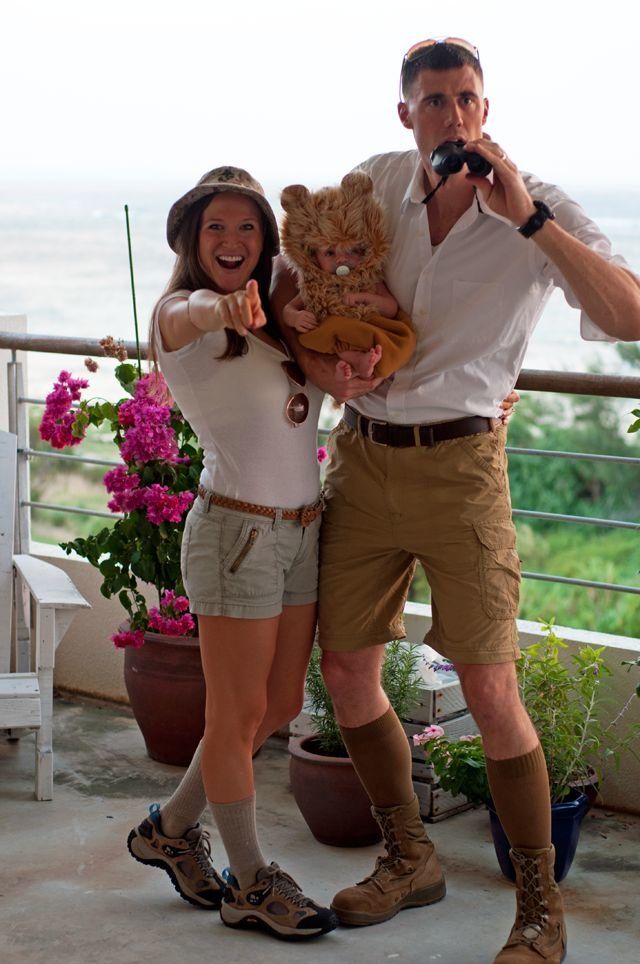 These animal onesies are pure magic. Dress up your little one in any animal of choice and put on your best safari guide ensemble—white tee, khakis, sun hat, and hiking shoes!
12. Mother of dragons
Except these are the cute kind of dragons!
13. Sun and moon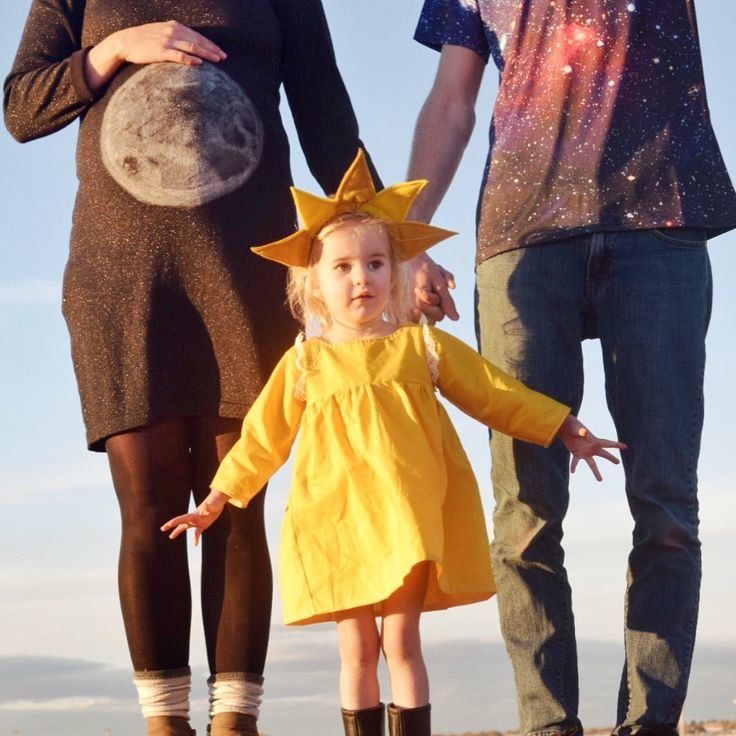 ​Take your costume game out of this world. 🚀
14. Hawaiian shirt and pineapple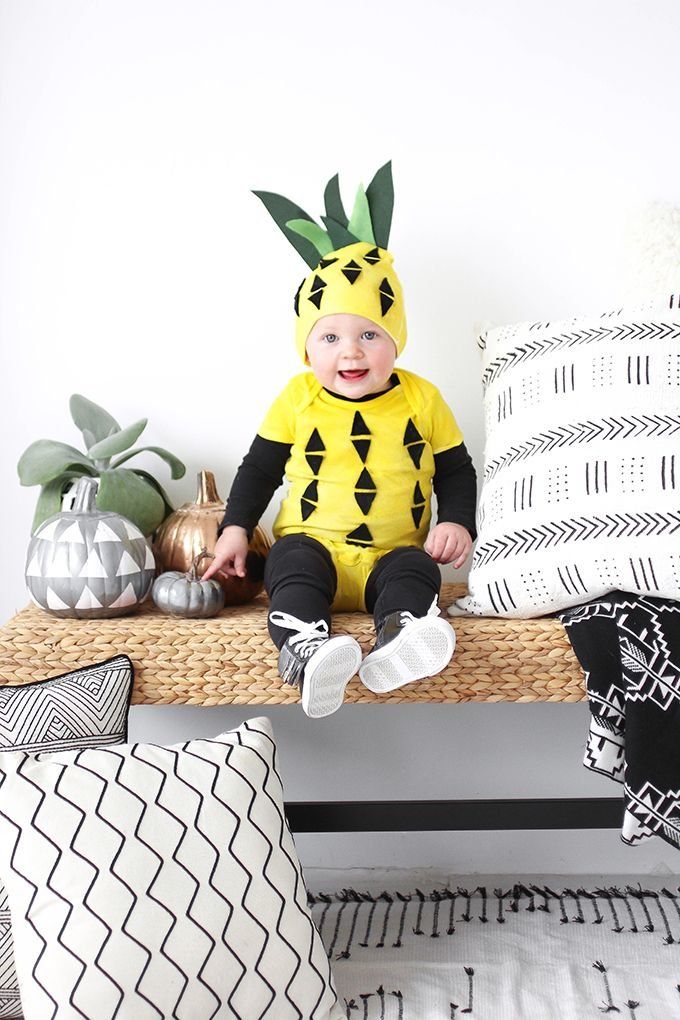 This may be the easiest yet: If baby is going a pineapple or other piece of tropical fruit, just throw on a Hawaiian shirt and pretend you're attending a luau!
15. Bakers and donuts
Who said you can't use floaties in the fall?
16. Shark, surfer, lifeguard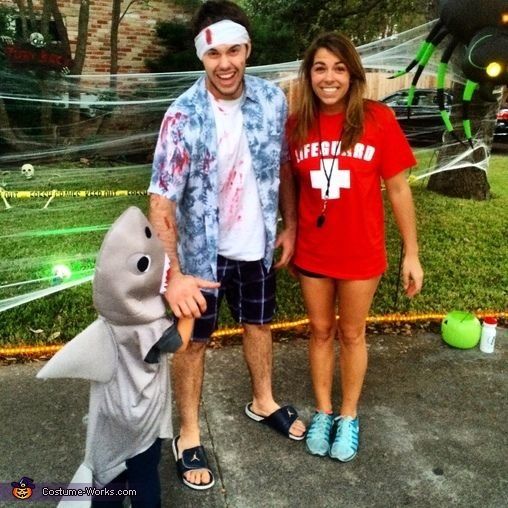 Baby Shark this Halloween? Dress as a surfer with board shorts and flip-flops. Add some fake blood if you have a baby Jaws. Don't have a lifeguard tee laying around? Grab a plain red top and a whistle.
17. Burger, fries, cook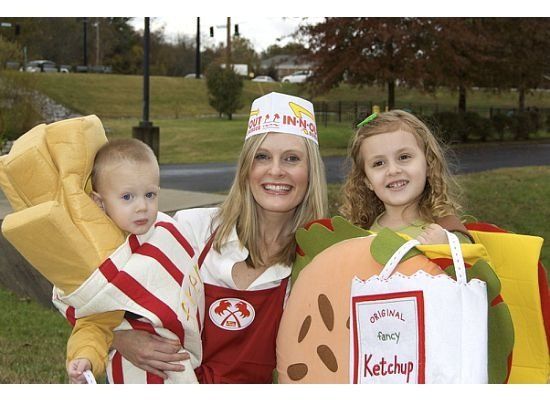 If you've got a baby burger this Halloween then put on a paper hat with your favorite fast food logo.
18. Fire fighter and Dalmatian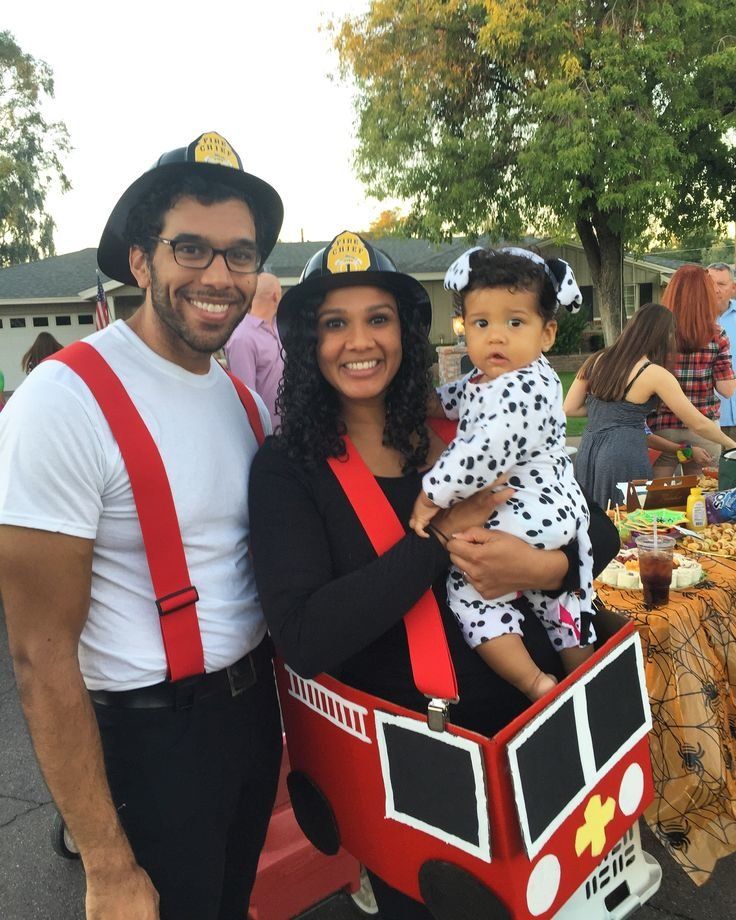 If your little one is rocking a puppy or firefighter costume this year, you can go as the opposite. We all know firefighters and pups go hand in hand!
19. Football player and football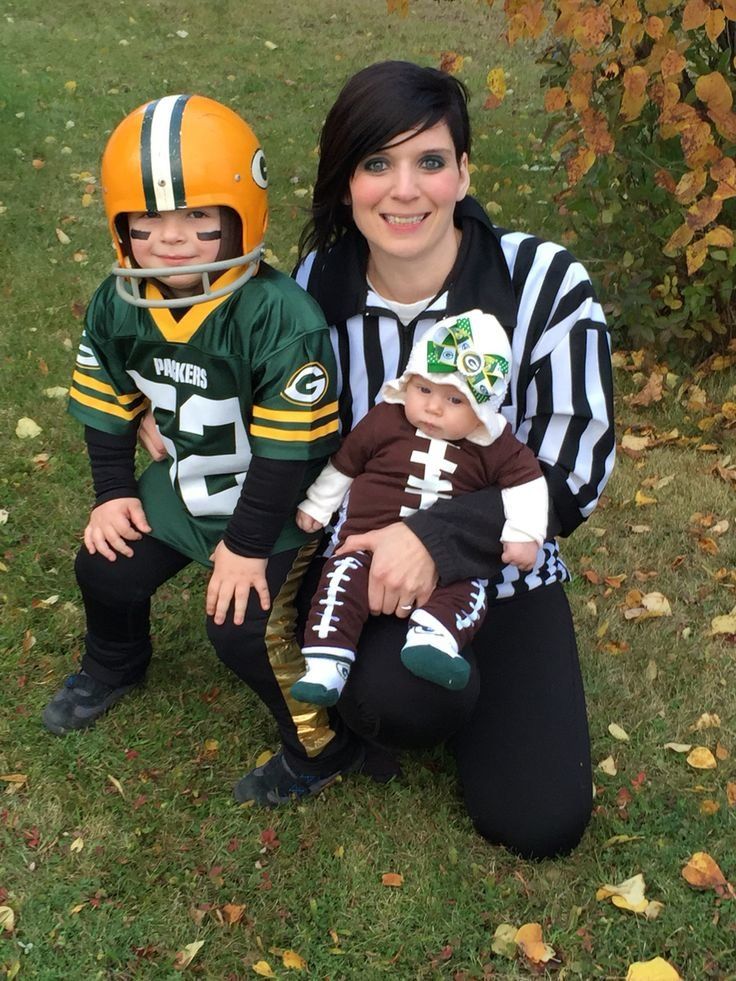 Whether your child is wearing a football onesie or a game-day jersey, a striped top and a whistle will make the perfect addition.
20. Red riding hood and the big, bad wolf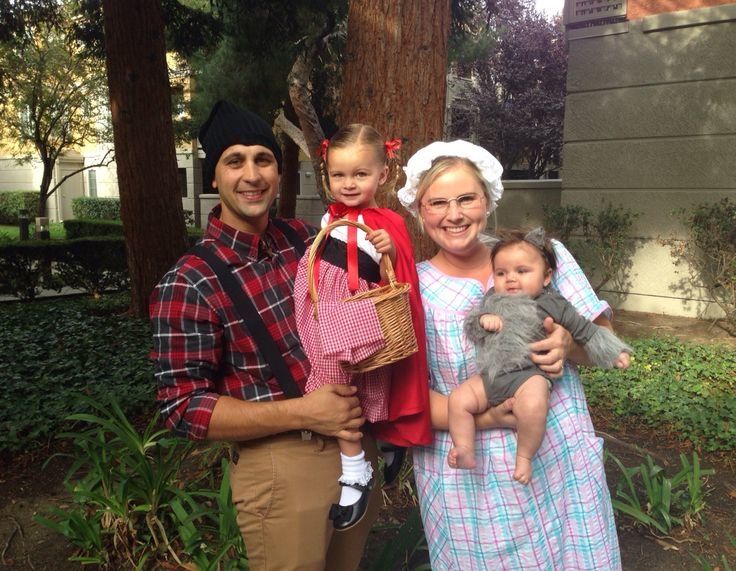 Little Red needs her posse! For the lumberjack, put on a flannel and khakis. If you opt for Grandma, a white cap and cotton dress or nightgown will do.
21. Dorothy, Tin Man, Lion or Scarecrow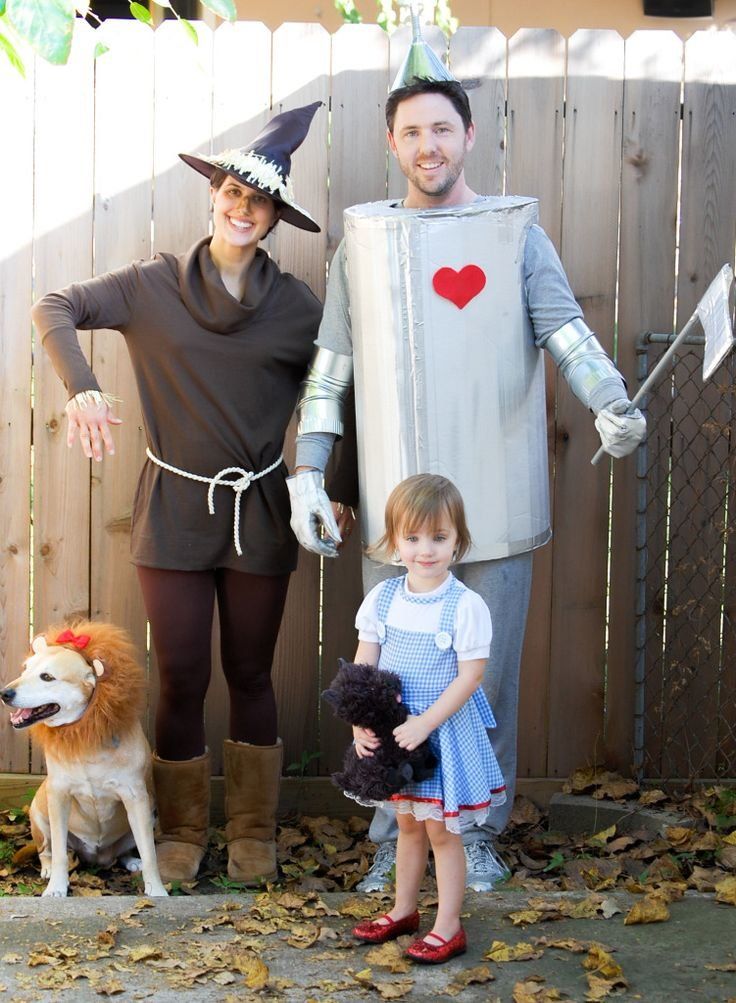 There are some great costume options to mix and match from "The Wizard of Oz." And you know everyone will get the reference!
22. Elephant and ringmaster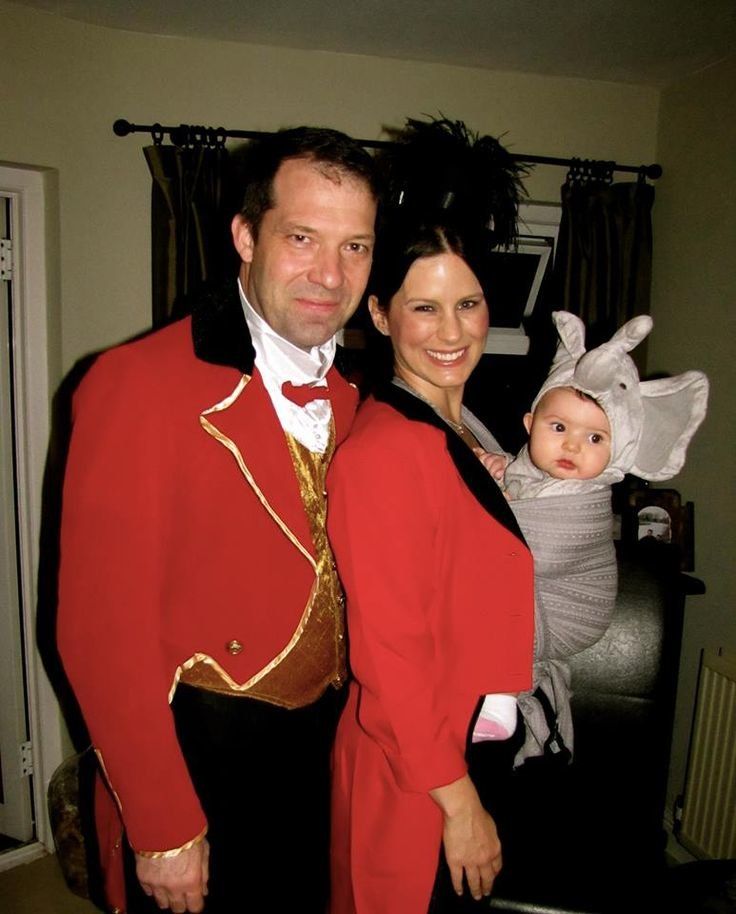 That cute little elephant could use a ringmaster on Halloween night. All you need is a red blazer and bow tie.
23. Milk and cookie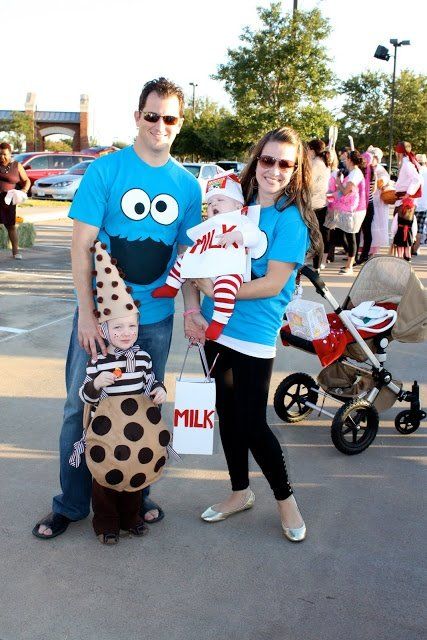 Got a baby cookie this Halloween? A refreshing glass of milk will pair nicely with it. Make carton of milk out of a cardboard box.
24. Ice, Ice Baby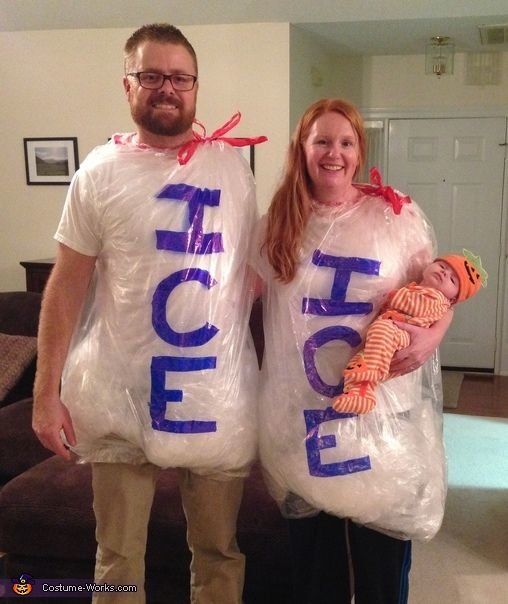 Dress as two bags of ice… And a baby. Clear trash bags make for great "ice" bag costumes! Nothing says easy last minute costumes like clear bags filled with more clear bags.
25. Mouse and cheese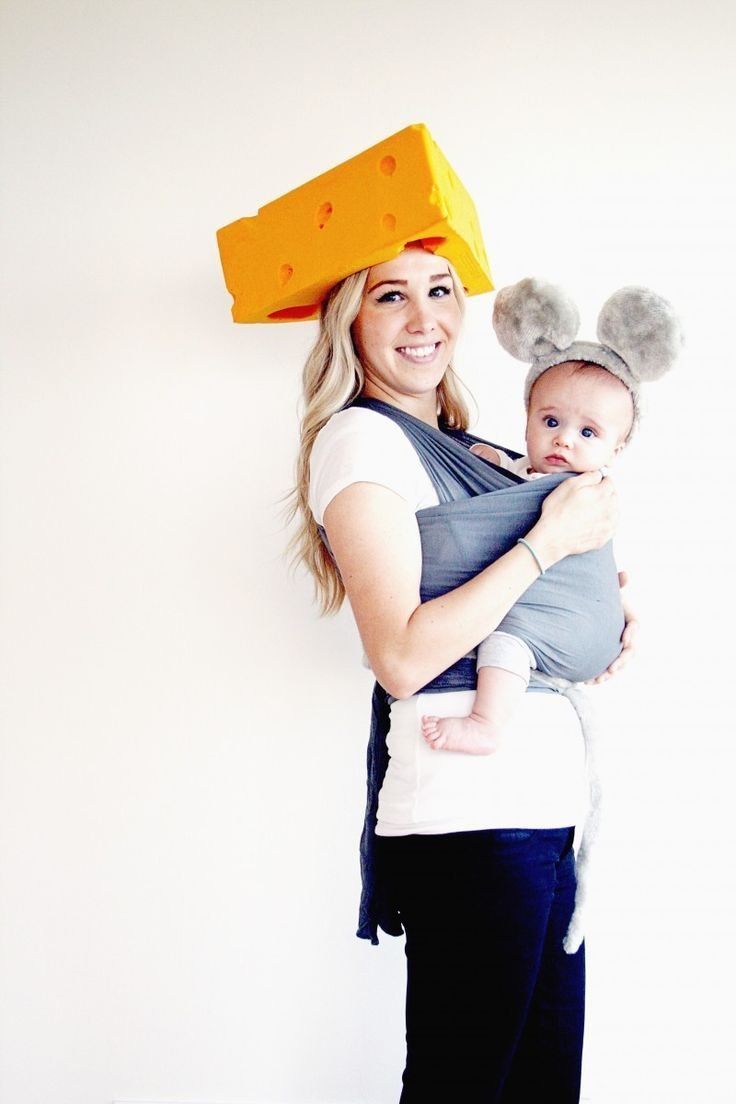 If you've got a mouse running loose this Halloween, lure them in with a slice of cheese. One of those cheese slice hats makes for a great cheese costume!
26. Owl and Harry Potter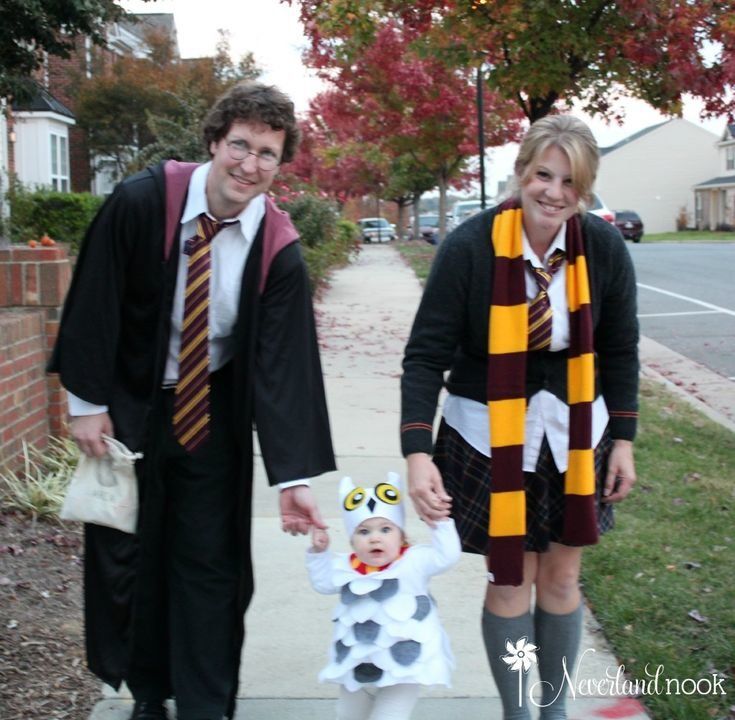 If baby is going as an owl this year you could go as one of Gryffindor's finest by breaking out an old graduation gown.
27. Fox and hound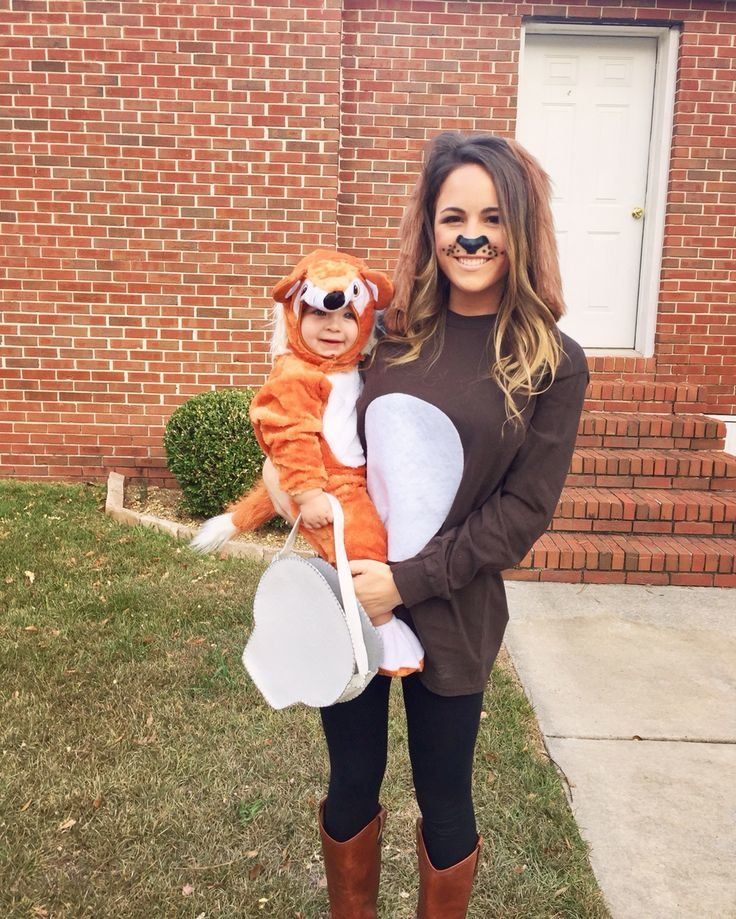 A baby fox isn't complete without his hound pal. Paint your face a puppy and add some ears.
Last-minute baby costumes
1. Farmer
The overalls say it all, don't you think?
2. Princess
The princess look is all about the poofy dress. Add a tiara and you're good to go.
Last-minute costumes for kids
1. A bag of Jelly Beans
I mean, how cute is this?
2. A circus lion and a trainer
All you need is a lion (or any animal) onesie and a tutu with a fancy-ish jacket and hat. Don't forget the hula hoop!
3. Mickey or Minnie mouse
Who doesn't have a pair of Disney's mouse ears lying around? Pair it with a little face paint (or eyeliner) on the nose, a black top and red leggings.
4. Librarian
A cardigan, print skirt (plaid, houndstooth etc), glasses and a round top bun are all you need to pull this cute librarian costume together. Add a canvas tote for trick-or-treating and your kiddo is all set.
5. Waldo
Striped shirts might just be the most versatile thing in your closet. Red and white top? Check. Red and white beanie? Check. Add the glasses and when people ask your little one, "Where's Waldo?," they can answer, "right here!"
6. Rosie the Riveter
Top to bottom denim and a red polka-dot headband are all you need for this Rosie the Riveter costume.
7. Flapper
A chic dress and some costume jewelry will bring this costume together. Top it off with a headband for a finishing touch.
8. Russell from "Up"
If your kid has a scouts belt, pair it with a yellow top and khakis for a sweet Russell lookalike. You can also make your own belt with brown paper and little circles for the badges. Don't forget the yellow cap.
A version of this post was published October 7, 2021. It has been updated.