These creative photo ideas will help you capture the magic of their first Christmas with photos you'll cherish forever.
1. Santa baby
Who could resist a baby in a Santa hat, or better yet, full on St. Nick garb?
2. With lights
Bring the holiday magic to your photo with twinkle lights.
3. As a reindeer
Cute enough to guide Santa's sleigh tonight.
4. By the tree
This could become an annual tradition—documenting how the baby changes as grows as the tree stays the same.
5. With a letterboard 
Add a clever saying to help make the memories extra special or extra funny.
6. In festive pajamas
Because you'll never get to buy them a pair of pajamas this small again.
Bonus points for sibling matching.
7. On Santa's lap 
Santa's sleepy helper.
8. Stuffed in a stocking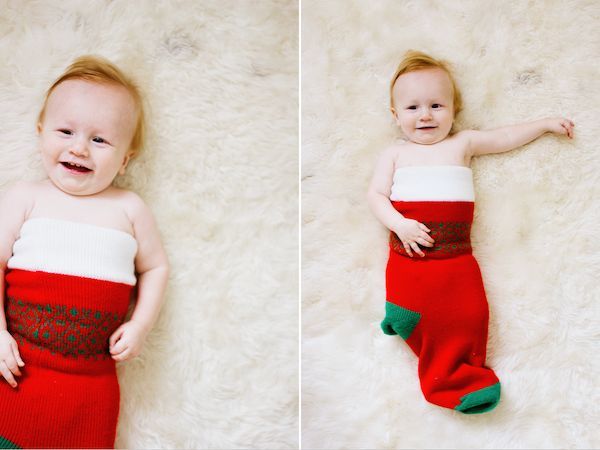 www.pinterest.com eat sleep cuddle.: baby in a stocking. | WINTER | Pinterest
YOLO.